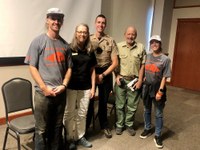 Last Updated: June 6, 2023
---
Position: Octogenarian Trip Leaders & Co-Leaders  
Group: Denver Group
Contact: John Walters, 303-995-7638, johnw14er@gmail.com 
Octogenarian hikes are around 5 miles and 500 feet of elevation gain (plus or minus 1 mile/100') with a slow pace of <1.5 mph on average. Octo hikes enjoy more frequent rest/bathroom breaks during the hike and a social lunch afterwards. Octo hikes are for senior CMCers who have aged-out of normal CMC Easy hikes. Some Octos are among the most well-trained, experienced, and productive leaders in the Club's history--a few even former world class mountaineers. 
Octo hikes are looking for 6 Trip Leaders & Co-Leaders annually during the hiking season to lead or co-lead 3-5 pre-planned, easy day hikes around the foothills or higher/cooler elevations on hot days. All Octo hikes have co-leaders to help the leader should someone be injured or fall ill on the trail. Every trip will include a satellite communicator to bring help more quickly, if needed. Leaders & co-leaders are asked to give special consideration and respect for all capabilities of their group.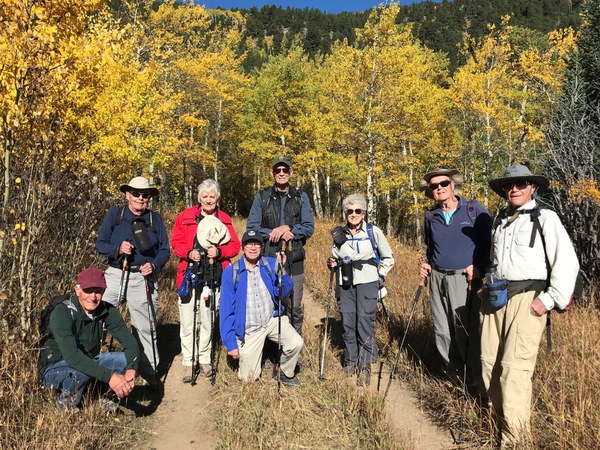 ---
Position: Aftercare Specialist
Group: Youth Programs
Contact: hanahamilton@cmc.org
CMC Youth Programs is running aftercare this summer to provide this valuable service to working families. Aftercare runs 4-5:30 p.m., and requires watching 3-10 students ages 6-13 at the AMC. 
Program dates:
June 12-16
June 19-23
July 3-7
July 10-14
July 17-21
July 24-28
August 7-11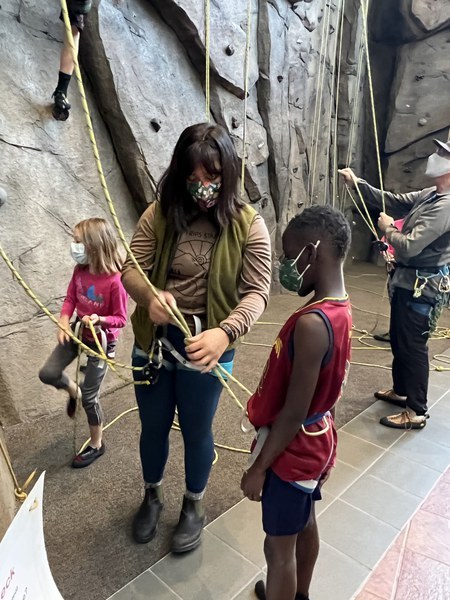 ---
Position: Trip Leaders for Backpacking and Camping trips
Group: Backpacking Section (BPX)
Contact: cmcbpx@gmail.com
The Backpacking Section (BPX), which manages Backpacking, Camping, and Winter Camping trips within the CMC, is looking for more leaders ahead of the 2023 season. BPX provides pre-planned trip itineraries and a fabulous community for our members and leaders.
Requirements for BPX leaders are simple: 
You must be a current CMC Trip Leader
First aid certification must be up to date
For backpacking trips, you should have strong backpacking experience  
The 2023 BPX season kicks off in February with the rollout of 60+ trips for leaders to choose to lead. 
---
Position: Trip Leaders/Co-leaders – Ascending Hike Section (AH)
Group: CMC Denver Group
Contact: Robbie Monsma at CMCAscendingHikes@gmail.com
Now a free Special Interest Section! To join the AHS email list and/or to become an AHS trip leader, join the section in your member profile. We are preparing for the 2023 season now, but trip leaders can start their own series any time. As we transition to full section status this year, Section Committee members are needed to help us grow. We want to continue making the Trip Leader experience as easy as possible, so please share your thoughts with us. Check it out here! 
Help CMC Members reach their hiking speed and stamina goals. There are other CMC schools to teach specific skills but the core competency of all of those other programs is being able to carry a backpack up a hill. Thus, AH can be the gateway to the rest of CMC programming.
Learn more about leading with Ascending Hikes by viewing the 2023 AH Trip Leader Guide. 
Time Commitment: Leading or creating one or more trip labeled "Ascending Hike," either as offered by the Series Coordinators or as created by the Trip Leader. Trip Leaders hence have the autonomy to choose or create trips they want to lead.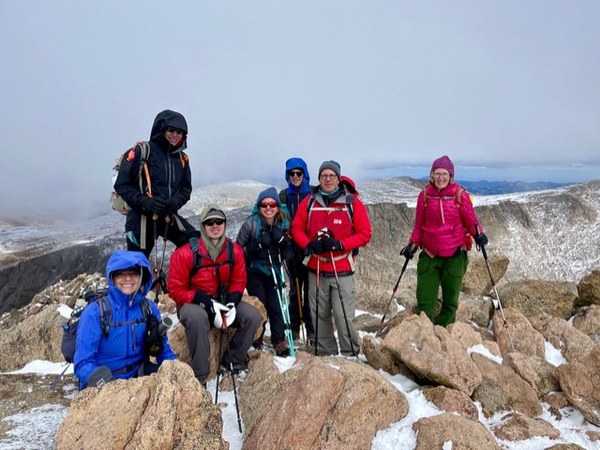 ---
Position: Trip Leaders for New and Prospective Member Hikes
Group: CMC State
Contact: Michael McMahon at mjmcmahon1@gmail.com
Spring and summer are our busiest times!
Michael and Robbie will be traveling a lot this summer and could use some back-up. We are in need of leaders of all experiences and paces to accommodate different new member experiences and speed.
On each trip we answer new members' practical questions and talk as needed about signing up for a trip, carpooling, pace, clothing, gear, etc. It's fun and the people are excited. Come see how it's done. Talking points provided. 
---
Position: WFA / WFR Instructors
Group: CMC State
Contact: wildernessmedicine@cmc.org 
Do you have wilderness medicine and outdoor guiding experience? The CMC is building a cohort of volunteer Wilderness First Aid instructors. Please apply here if you meet these qualifications:
Wilderness First Responder, EMT, or higher
Outdoor guiding or Search & Rescue experience
Engaging storyteller
Hands-on leader
Passionate about mental health and inclusivity
Available to teach an 8 hour class on a weekend
---
Position: Peak Crushers Trip Leaders
Group: CMC State
Contact: John Nicholas - s.j.nicholas290@gmail.com
Trip Leaders should:
be an existing CMC Trip Leader
be able to run 5 miles on rough trail with an minimum average pace of 12-minute miles,
be extremely comfortable with 3rd and 4th class terrain un-roped, and
be familiar with a comfortable with lightweight gear in the mountain environment.

2022 Proposed Schedule
2021 Pilot Blog Post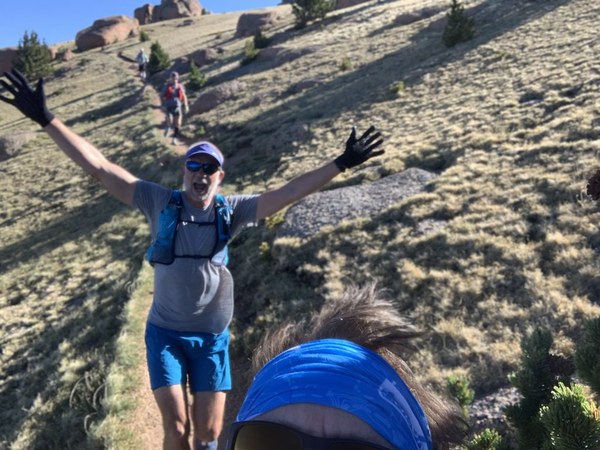 ---
---
Position: Technical Trip Leaders "Tech Ascents"
Group: CMC State
Contact: Brian LeBlanc - brianleblanc3364@msn.com
You may have seen "Tech Ascents" trips on the calendar and wondered what they are. Tech Ascents is a program being developed by the Club to provide an opportunity for recent Technical Climbing School (TCS) grads to hone their skills on technical climbing trips beyond the instructional experience. We are currently seeking leaders for the upcoming couloir and rock seasons. For the rock season we need leaders approved for top rope, sport, and trad, single and multi pitch. The climbs vary in difficulty depending on the comfort level of the leader and the competence of participants, but most of the trips have been in the 5.5-5.6 range. The difficulty does not matter, though, as participants are thrilled to get out on real climbs, clip through or clean gear, and rappel in a non-instructional setting. If you would like more information about how to become a Technical Trip Leader (TTL) or how to get involved with Tech Ascents, contact Brian Le Blanc at brianleblanc3364@msn.com.