Backpacking with Children
How to Go Lightweight, Have Fun, and Stay Safe on the Trail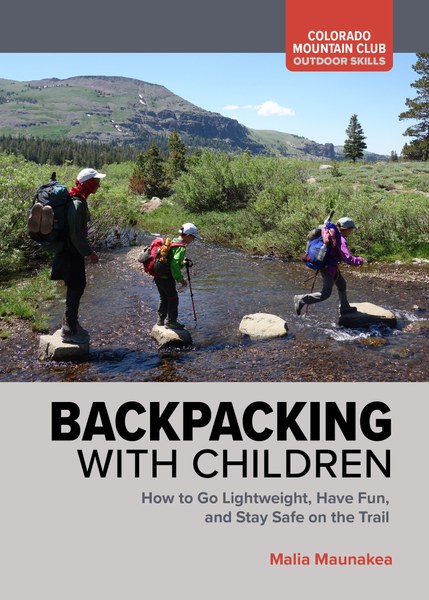 ---
The Colorado Mountain Club Discount
Log in to access the promo code and receive 20% off your order.
Description
Share the joy of backpacking with the whole family.
By Malia Maunakea
Backpacking together can be an unforgettable adventure that your family will treasure for years to come. But a successful family outing takes planning. Knowing how to prepare, where to go, and what to bring are crucial. In Backpacking with Children, author and seasoned hiking mom Malia Maunakea teaches the basics of backpacking with kids—how to make it easy, fun, and as lightweight as possible without breaking the bank.
Trip planning intel: picking good routes and packing smart
Dealing with safety challenges such as weather and wildlife
Tips on gear: what to splurge on, what to save on, and DIY projects
Pack-friendly meals and trail game ideas to keep kids happy and well-fed
Backpacking with Children is an indispensable resource for any family seeking to share their love of the outdoors together.
Details
216 pages
Colorado Mountain Club Press
978-1-937052-87-4
Feb 23, 2023