Colorado Campgrounds, 5th Edition
The 100 Best and All the Rest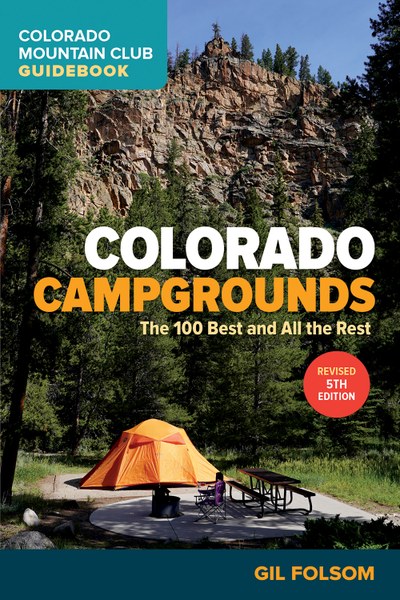 ---
The Colorado Mountain Club Discount
Log in to access the promo code and receive 20% off your order.
Description
By Gil Folsom
A great campground can make all the difference between a so-so trip and a spectacular getaway you'll treasure for a lifetime. But how do you find the perfect spot? Colorado Campgrounds: The 100 Best and All the Rest does the footwork for you, taking a candid, critical look at the finest public campgrounds the Centennial State has to offer. Rating key factors such as scenery, shade, and privacy, with intel on facilities, location, and proximity to local adventures, this indispensable guide—now in its completely updated 5th edition—features the 100 top sites in Colorado, plus 300+ other noteworthy spots.
Highlights 400+ exceptional public campgrounds across Colorado
At-a-glance rating system and color photos take the guesswork out of your search
Includes hard-to-find intel, including prime campsites and best times to avoid crowds
With insider tips, colorful maps, and photos, Colorado Campgrounds is all you need to start planning your picture-perfect Colorado camping trip.
Details
320 pages
Colorado Mountain Club Press
978-1-937052-81-2
Aug 4, 2022