Colorado's Best Hikes for Fall Colors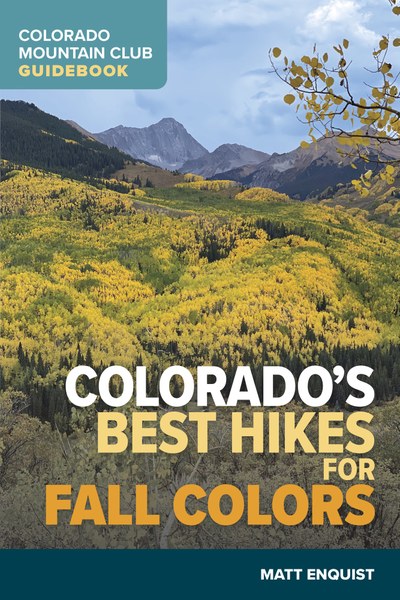 ---
The Colorado Mountain Club Discount
Log in to access the promo code and receive 20% off your order.
Description
By Matt Enquist 
Enjoy the beauty of fall's changing leaves
For eight weeks every fall, the trees of Colorado put on a breathtaking display of color. The gold, orange, and red of aspen trees contrast with white snow-covered mountains, blue skies, and cool temperatures, making fall a magical time to get outdoors. This guidebook offers hikers the best 45 trails in Colorado for noteworthy beauty—without summer's crowds or traffic. Many of these hikes will have you saying "Wow!" around every corner as you spy a bright-yellow aspen grove, brilliant-yellow cottonwood trees, orange ash or box elder, or red expanses of tundra.
Hikes to 45 of Colorado's best places to see fall colors
How to time your hike with peak season
A variety of hikes for those seeking anything from adventure, to peaceful family strolls, to wildlife viewing
Details
190 pages
Colorado Mountain Club Press
978-1-937052-62-1
Jun 15, 2023