The Best Buena Vista and Salida Hikes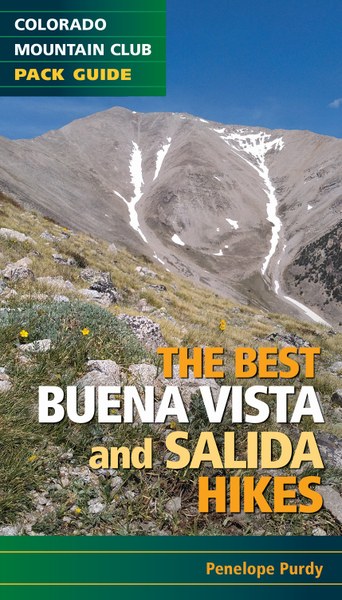 ---
The Colorado Mountain Club Discount
Log in to access the promo code and receive 20% off your order.
Description
By Penelope Purdy
The soaring mountains near Buena Vista and Salida are among the most popular hiking destinations in Colorado, offering so many trails, lakes, and peaks that the choices can seem overwhelming. The Best Buena Vista and Salida Hikes solves that problem for you, as lifelong hiker and author Penelope Purdy curates 25 of the region's most classic hikes in an easy-to-carry pack guide. The routes range from easy lake walks suitable for families to challenging multiday mountain scrambles. It includes segments of the Continental Divide Trail and the Colorado Trail, both of which pass through the area.

The book also provides information about where to find wildflowers, go bird watching, and catch trout. No matter your skill level, the national forests, wilderness areas, and other public lands in the upper Arkansas River Valley offer something for everyone. The Best Buena Vista and Salida Hikes is your guide to the best places in a truly beautiful part of central Colorado.
Details
112 pages
Colorado Mountain Club Press
978-1-7333321-3-2
Jun 3, 2021