Wild Eats
Campsite Cooking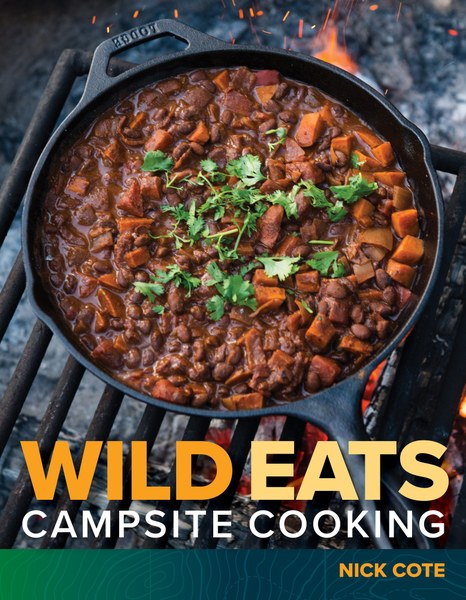 ---
The Colorado Mountain Club Discount
Log in to access the promo code and receive 20% off your order.
Description
By Nick Cote
Whether it's glamping for a weekend or backpacking off the grid, outdoor adventuring makes you hungry. With a focus on delicious, satisfying meals that won't take hours to make, Wild Eats satisfies your cravings, exploring the joys of culinary creativity at camp, for the solo camper or a hungry crowd.
This no-fuss, resourceful guide offers imaginative ideas from breakfast to dessert, with instructive how-tos and essential equipment and techniques to help you get the most out of cooking outdoors. 
60+ recipes, from breakfast to dessert, with color photos and step-by-step instructions
Dutch oven and dehydrator tips, tricks, and recipes
How-tos for essential skills, packing checklists, and Leave No Trace guidelines
Details
168 pages
Colorado Mountain Club Press
978-1-937052-73-7
Nov 1, 2021