Rocky Mountain Wildflowers, 2nd Edition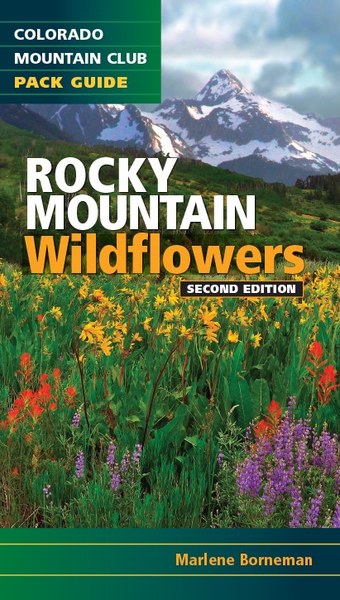 ---
The Colorado Mountain Club Discount
Log in to access the promo code and receive 20% off your order.
Description
By Marlene Borneman
Fully revised edition using the latest classifications
New photos make identification easier
Covers 180 of the most common wildflowers
The most popular guide to wildflowers in Colorado, updated with new photos and classifications. Compact and easy to use, this is the best guide for identification in the field.
From late spring to early fall, Colorado's dazzling display of wildflowers charms and sometimes overwhelms anyone who visits the backcountry. The new edition of Rocky Mountain Wildflowers makes identification easy. Updated information and photos make this the must-have guide for flower lovers. The compact size is perfect for hikers and backpackers.
Details
200 pages
Colorado Mountain Club Press
978-1-937052-59-1
May 30, 2018