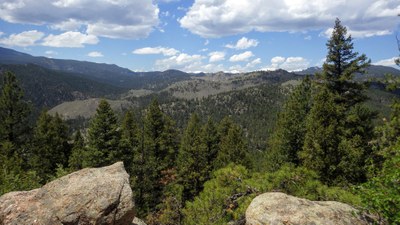 Trip
Climb – Eldorado Canyon SP - Wind Tower
Rock climbing day at Wind Tower. Multipitch trad routes 5.5 & up depending on group comfort and experience.
Tue, Sep 19, 2023
Climbing
Crag Rock Climb
Adults
$5.00 $5.00
FULL (3 capacity)
We'll pick a few routes on wind tower and see how much we can get in at a casual pace by early to mid afternoon. If we have additional leaders we can open to more people. 
Participants must meet the below minimum qualifications. If you are unsure if you qualify or have questions please drop me a line. 
Experienced lead belayer 
Comfortable rappelling 
Ability to follow routes in the 5.5-5.8 range (eldo grades... so feels a bit harder than that) 
Route/Place
Eldorado Canyon State Park
---
Required Equipment
Required Equipment
10 essentials 
Helmet 
Harness 
Climbing Shoes 
Locking Carabiners 
Double runner 
Belay Device 
Rappell device + third hand
Nut tool (if you have one)