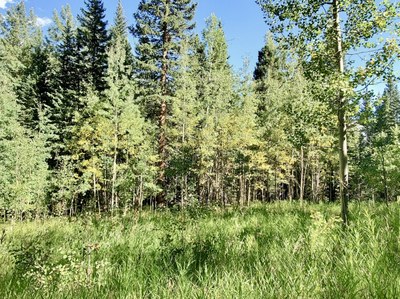 Trip
Hiking – Deer Creek Trailhead
A possible thru-hike/car shuttle or key exchange between the Deer Creek TH near Bailey and the Three Mile Creek TH near Grant, all depending upon route conditions. Optional apres-hike celebration.
Thu, Jun 1, 2023
Hiking
Adults
Challenging
Mileage: 12.3 mi
Elevation Gain: 2,500 ft
High Point Elevation: 11,870 ft
Pace: 2.1
We will meet in front of The Fort, SOUTH side dirt area. The north dirt area is now a CDOT no parking zone. Arrive 7:00 for a prompt drive-away.  We'll decide there about any shuttle car arrangements.  
The trail likely will be icy or snow-covered in places, so please wear long gaiters and bring microspikes.  I'll write a day or two ahead with weather and any other important  information.  
The Bobcats' mission is to ensure a variety of challenging CMC trips, mostly on weekdays, all year long, for our mostly 50+ constituents.  We don't have dues or elections and we invite ALL CMC members to sign up for any Bobcat trip. You can search the CMC Calendar for Bobcat trips any time by selecting "Bobcats Section" in the CMC Trip Search sidebar.  
We send out a monthly email to our members with all the coming month's trips, just after those trips are activated. To join our free mailing list and become a member, write office@cmc.org asking to be added to the "Bobcats Section" in your Member Profile.
Route/Place
Deer Creek Trailhead
---
Required Equipment
Required Equipment
Ten essentials, microspikes, lunch, gaiters