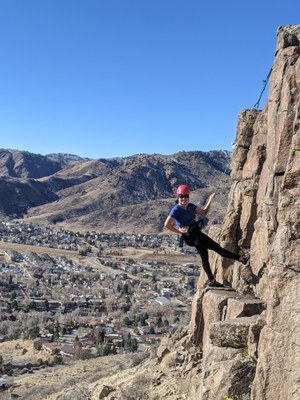 Trip
Hiking – North Table Mountain
A moderate hike from the East Trail head. Hike to the high point, and make a loop back to the Trail Head. Meet up time 7:45 AM.
Fri, Jun 2, 2023
Hiking
Adults
Difficult A
Moderate
Mileage: 7.2 mi
Elevation Gain: 1,500 ft
High Point Elevation: 6,552 ft
Pace: 1.9
  Meet at the Tony Grampsas Park. Located at the end of Salvia St.   To get there if coming from the east, take I-70 west to Hwy. 58, just past the Ward Rd. exit. Be in the right lane and exit onto Hwy. 58. Drive west to the first exit, McIntyre St., and turn right and a quick left onto 44th Ave. Drive West 0.8 mi. to Salvia St. and drive to the end at the park. Make a left, and and park near the trail area.                            My Home # 720-353-4747, before the day of the hike.  Cell # 720-403-1864.               Bring 2 liters water, energy snacks, and or lunch. We will stop as needed, for a break or clothing adjustments.  Hat and sun glasses are a must.   Meet up time is      7:45 AM.
Route/Place
North Table Mountain
---