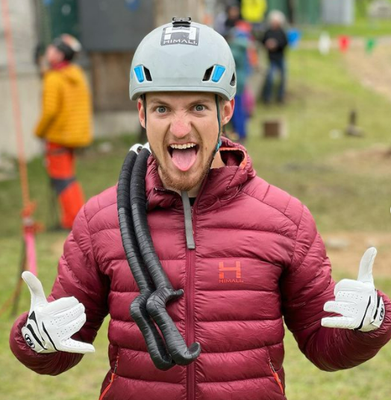 Climbing Course
Mixed Climbing
This class introduces climbers to mixed rock and ice, as well as dry tool routes.
Tue, Jan 3, 2023 - Sun, Jan 8, 2023
Committee: CMC State
Members: $385.00 Guests: $385.00
Availability: 8 (8 capacity)
You'll learn movement and techniques for mixed climbing as well as route selection, grading systems, hazard evaluation and safety systems. The course will take place in Ouray Ice Park where you'll get to practice on classic mixed and dry tool top roped climbs.
You should be an experienced rock climber and proficient at climbing WI4-WI5 ice. Prerequisites: Intermediate Rock Climbing, Intermediate Ice Climbing.
Course Requirements
This course has no scheduled activities.
Required Equipment
Harness
3 Locking Carabiners
2 double runners
Belay device
Helmet
Climbing shoes (Shoes for lecture night) 
Eye protection (required)
Crampons
Necessary 4 season clothing and gear to negotiate snowy terrain in full winter.
Mountaineering boots that will take a hybrid or step-in crampon. We have some strap-on crampons that will fit boots without a toe or heel welt but this is not the optimal configuration.
1 pair of gloves that are thin enough to give you dexterity on the climb yet warm enough to avoid frostbite.
1 pair of warmer gloves to wear when belaying or waiting for a rope.
Course Materials
You must register for this course to see course materials.