---
Dan Cummings
President

Mr. Cummings is a Senior Vice President and Managing Director of the Denver office of EFL Associates, a top 40 retainer-based executive search firm. He is a CPA and holds both an MBA and an undergraduate degree from the University of Kansas. He has served on numerous nonprofit boards in the past. Mr. Cummings is an avid hiker, camper, and cyclist.
---

peter hamilton
vice president

Mr. Hamilton is a Senior Principal in the Denver office of CBIZ CMF LLC, a national financial consulting firm with specific expertise in working with portfolio companies of middle market private equity funds.  He is a CPA and holds a bachelor of science from Miami University and an MBA from the University of Illinois.  Mr. Hamilton thoroughly enjoys being outdoors whether hiking, running, cycling or skiing. He, his wife Kathie, and their children live in the Denver Tech Center. 
---
rachel roberts
treasurer
---
don carpenter
Secretary

Don first joined CMC in 1975 when he took the Basic Mountaineering School and was impressed with the attention to detail and safety in recreating in the mountains. After a long stint in the Chicago area as a research scientist in the food industry he longed to return to Colorado and rejoined CMC 16 years ago. He has held various positions on the Northern Colorado Group Council as Program Director, Group Chair, and  most recently as State Council Representative. In addition to involvement in trail building and maintenance he leads hiking, snowshoe and cross-country ski trips for the club and instructs in the cross-country ski and beginning snowshoe workshops.
---
Jason ANTIN
board member

Jason is passionate about family, friends, the outdoors, commercial real estate, public speaking, and business coaching. His career has been in commercial real estate development since 1989 with expertise across multiple roles and with complex commercial transactions, he also co-founded a chain of laundromats.  Jason has his BBA from the University of Texas at San Antonio. Jason is a competitive athlete and a mountaineer.  His love for the mountains began in 1985 with a summer trip to Copper Mountain.  He focuses as much of his time being in the mountains as possible and enjoys trail running, skiing, mountain biking, mountaineering, and rock climbing. Jason is an avid supporter in helping youth and people with disabilities enjoy the outdoors.
---
Kristen buckland
board member
---
christine chopyak
board member
---

Roger Huang
BOARD MEMBER
Roger enjoys spending time in the mountains and appreciates each day as a Colorado resident after relocating from Chicago. With a B.S. in Biology, he spent much of his career working in research for academic institutions and big pharma companies. After moonlighting as a part-time climbing instructor for several years, Roger joined the outdoor industry full-time. He is a graduate of the Outdoor Industry Association's Skip Yowell Future Leadership Academy, and currently manages E-commerce and Customer Service for Rab USA. During the winter, he dedicates time introducing others to his favorite winter activity by working at Bluebird Backcountry as a part-time instructor. Roger's preferred modes of enjoyment in the mountains include climbing, mountain biking and backcountry skiing.
---
Sheryl Lampert
BOARD MEMBER
---
robert luecke
board member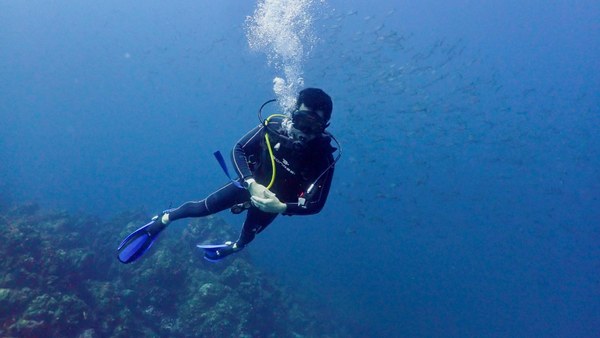 Robert is a Colorado native who appreciates the wild spaces, history, and geology of Colorado and the mountain building provinces of the world. Among his curiosities Robert enjoys cooking, patio gardening, reading: history, geology, economics, engineering, and adventure stories, and volunteering and giving. He is committed to his faith, family, and community; just as a cairn is a guide to show the way, Robert aspires the same while inspiring everyone to get out into nature. He works for HDR, Inc. A US-based international engineering firm as a geotechnical engineer in the dams, levees, and civil works business class. Robert provides constructability and cost engineering input from feasibility to completion, construction oversight, and conducts geotechnical site investigations.
As a chair for the risk management committee, his aim is to further advance CMC goals by further establishing and refining the enterprise risk management of the Club working with key staff, board members, and state council. This is his second term on the board, and he is excited to see the wonderful and awesome things being done in the youth programs, conservation, and diversity, equity and inclusion.
---
merrillee millar
board member

Merrillee is an occupational therapist at Craig Hospital in Englewood where she helps people to rehabilitate and regain independence after spinal cord injury. She is a graduate of Bryn Mawr College and Washington University in St Louis School of Medicine. Before transitioning into healthcare, Merrillee spent a number of years in the outdoor industry, working first at environmental education centers in South Carolina and Colorado and then as a trip leader for Outward Bound Australia. Mountain biking and cross country skiing are her newest outdoor pursuits, but you can most reliably find her out hiking and exploring Colorado's 2000+ stunning alpine lakes.  
---

jason mittman
board member

Jason is passionate about family, friends, the outdoors, commercial real estate, public speaking, and business coaching. He is a competitive athlete and a mountaineer.
He is a licensed Texas Real Estate Broker, CCIM, Society of Exchange Counselors (SEC) Member, and holds a degree in business from U.T.S.A. Jason has over 25 years of Real Estate expertise including analysis, sourcing, development, construction, leasing, finance, acquisition, disposition, and brokerage. Mittman has invested in, owned and developed across the spectrum of real estate including medical office, multi-family, multi-tenant retail, land, hospitality, & single tenant assets.
Jason has worked on complex commercial transactions with a variety of issues including entitlement, environmental, lease, finance, cross-easement, eminent domain, foreclosure, defeasance, development, and re-development. Jason has negotiated difficult leases, development and construction, as well as building purchases and sales with a long list of companies.  Jason has invested in real estate in Texas, Colorado, Utah, Ohio, Michigan, Kentucky, and Tennessee.
Jason focuses considerable effort to various philanthropies focused on the issues of children: poverty, literacy, and physical and mental health; educating, protecting, and increasing access to the outdoors; mentoring young adults on entrepreneurship; and Jewish continuity.  He is passionate about giving thought provoking presentations and leadership workshops on the topic of "Applying lessons from the world's most brutal races."
Jason competed for 16 years on the elite adventure racing team: "Team Vignette". The team has 7 national championships, 53 first place overall finishes, and 88 top 3 overall finishes. He has served on a variety of boards and committees including the US-Israel Science and Technology Foundation, International Technology and Trade Network, The Young Survival Coalition, PESOMEX, Anti-Defamation League, the San Marcos School Bond Committee, Camp Young Judea, and is currently on the board of governors of the Society of Exchange Counselors.
---

evan randall
board member

Evan Randall has worked as a commercial real estate attorney at Holland & Hart LLP for the last 16 years where he works with clients on leases, property sales and acquisitions, renewables and other infrastructure projects, and other real estate matters.  He has a B.A.A. from the University of Texas at Austin, and a Master in Urban Planning and a law degree from the University of Kansas. 
Evan enjoys hiking, backpacking and running.  This last summer he took his daughter and his niece on their first backpacking trips.  Several years ago, he joined the Colorado Mountain Club and has appreciated and benefitted from the many classes that CMC offers. 
---

SArah Riley
BOARD MEMBER
Sarah, who grew up in Eugene, Oregon, has called Colorado home since 2012. Sarah has crafted her career path to align with her passions of recreating responsibly and sustainably in the outdoors. Her career in the Outdoor Industry has spanned several brands and roles, notably with Swedish outdoor brand, Fjällräven, and sister brands Royal Robbins and Hanwag. She currently works at The North Face Global Headquarters in Denver as a Buyer, where she unceasingly follows their motto, to "Never Stop Exploring".
In addition to her Board of Directors role at the CMC, Sarah is a graduate of the Outdoor Industry Association Skip Yowell Future Leadership Program. Sarah makes the most of every season in Colorado, with an array of interests including backpacking, paddling, camping, and backcountry skiing. She can reliably be found at Mary Jane ski area each Saturday in the winter, tailgating with her husband Brett and dog Millie.
---

Albert Plawinski
BOARD MEMBER
Albert Plawinski is a Plaintiff's attorney at Edelson PC where he investigates and develops class action and mass tort cases concerning technology, privacy, and environmental issues. Notably, Albert has developed cases asserting claims on behalf of thousands of individuals exposed to toxic chemicals who are now suffering from various cancers and other health issues, claims on behalf of hundreds of families and business who lost their homes, and businesses in wildfires that ravaged Northern California and Oregon, and uncovering and filing suit concerning privacy violations including various biometric privacy issues.

Albert is a Polish immigrant who moved at a young age to the United States where he lived in Chicago. In 2020, Albert visited Boulder, Colorado on an extended stay during the pandemic and has not left since. Boulder has become his permanent home.

Albert enjoys riding his gravel and mountain bikes—especially on multi-day bikepacking trips—ice climbing, and climbing technical snowy terrain. Nonetheless, Albert is his happiest self standing on the summits of snow covered mountains.
---
David Sanders
BOARD MEMBER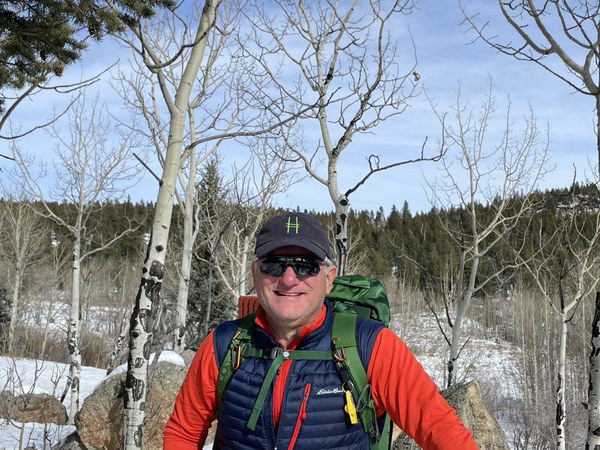 David has been a member of CMC since 2006 and has been a trip leader for over 10 years.  He has served as a Wilderness Trekking School Instructor and has also taken several courses through CMC including Alpine Scrambling, Wilderness First Aid, Avalanche Terrain Avoidance, and Wilderness Navigation.  After working for the Federal Government for over 27 years, he is now retired and besides hiking and snowshoeing enjoys playing tennis, bicycling, traveling, and playing piano.  
---
kathy workman
board member

---

Robby Vaughn
BOARD MEMBER
Mr. Vaughn is the Director of Business Development and Technical Marketing for Picarro Inc, a technology firm located in Santa Clara, CA. He manages their market strategy, strategic relationships and partnerships, and their user community. He holds an MBA from the Quantic School of Business and Technology and holds a Bachelor of Science degree in Geology from the University of New Orleans. He is the President (Bailli) of the Chaîne des Rôtisseurs International Gastronomic Society chapter in Denver, CO. He also holds certifications from the Society of Wine Educators (CSW) and the Wine Scholars Guild (FWS with Honors), as well as being a Certified Sommelier through the Court of Master Sommeliers. Mr. Vaughn spends his outdoor recreation time hiking, camping with his family, rock climbing, and slowly ticking off 14ers. He also loves to read, write, cook, eat amazing meals, and drink and collect fine wines.
---