CMC Staff
Staff at the Colorado Mountain Club
---

Interim Chief Executive Officer
Jeff Flax
jflax@cmc.org
(720) 608-1774

Jeff is the Interim Chief Executive Officer (CEO) of the Colorado Mountain Club. He joined CMC in 2008, is a lifetime member of the CMC, and has been very active ever since. He is Past-President of the CMC State Board of Directors, an Instructor Leader, Director of the Denver Group CPR/AED School, Co-Chair of the CMC DEI-B Committee, member of the State IT Advisory Committee, former Director of the Denver Group's Wilderness First Aid course, past-chair of Denver Group Council, and former instructor in the Backcountry Nordic Ski School. Jeff leads hiking, snowshoeing, cross-country skiing, and biking trips for the club - primarily with the RMOTHG section. In his spare time, Jeff is a volunteer Medicare Navigator/Councilor for a local non-profit.
---
Accounting Director
Carol Kotchek
carolkotchek@cmc.org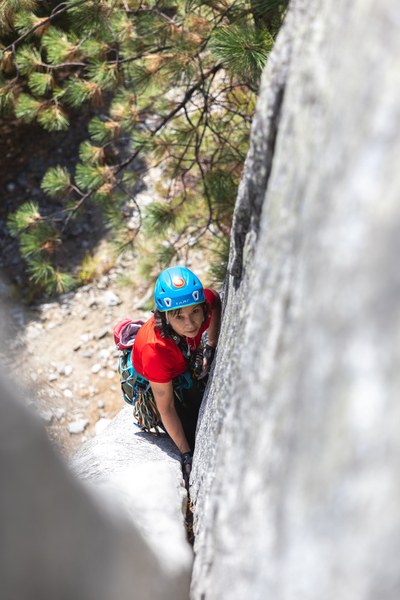 Carol Kotchek moved from Ketchum/Sun Valley, Idaho to Boulder, Colorado in 2003. The reason for this move was to be in the heart of the vibrant Boulder climbing scene.

Once established in Colorado, Carol obtained a bachelors degree in accounting. Combining career with passion, Carol was hired by the American Alpine Club as their accountant and worked in that role for ten years. Besides being their accountant, Carol had the opportunity to organize and lead events for the AAC such as the International Climbers Meet held every year in Yosemite Valley. At this event climbers from all over the USA and the World would convene in Yosemite Valley for a week of climbing, clinics, and sharing their passion of the sport. She was also the Front Range Section Chair for the AAC and had the opportunity to manage the opening event for Earth Treks, Golden, a very memorable experience. Carol's passion is technical rock climbing. She had her 15 minutes of fame as the cover girl on the City of Rocks, Idaho guidebook and still gets a shout out in the most recent guidebook for that area. She's also been involved in many local climbing organizations such as the Flat Irons Climbing Council, the Boulder Climbing Community, and the City of Rocks Climbing Management Plan. More than just the act of climbing, she takes pride in being an influencer on the management of climbing areas for future generations.

Photo Credit: Brian Meyer Photography
---
CONSERVATION POLICY Director
Nicole Budine
nicolebudine@cmc.org
---
Chief Publishing Officer
Sarah Gorecki
sarahgorecki@cmc.org
(303) 996-2743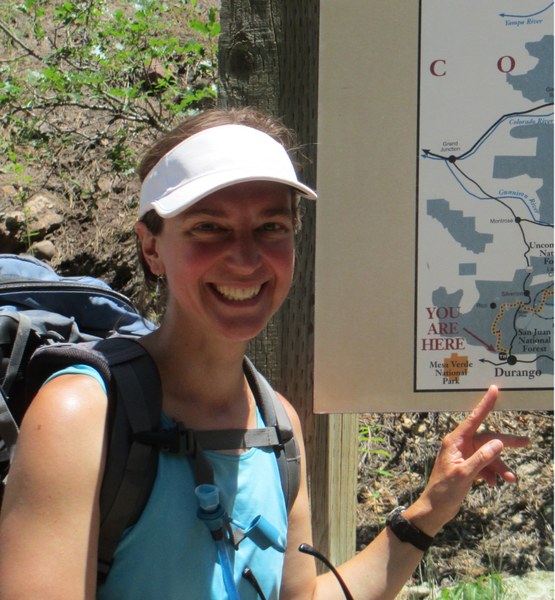 Sarah Gorecki is now a part-time contractor, previously the Chief Publishing Officer, responsible for publishing CMC Press books, managing book inventory, and book sales. Sarah joined the staff of the Colorado Mountain Club for the second time in December 2020, having previously worked as Development Director from 2009–2014 and Publishing Director from 2014–2016. She is thrilled to once again be serving as publisher of CMC Press and would love to hear from members on their ideas for outdoor books!     
Sarah started her career as a wilderness ranger in Colorado and as a backcountry park ranger in Alaska, then began working for conservation nonprofits. In 2007, she completed a master's degree in nonprofit management at Regis University. In 2014, she transitioned into book publishing, and has worked as a managing editor for VeloPress and Sounds True. Sarah has been an avid backpacker since age five, and has thru-hiked the Colorado Trail. She loves all things outdoors, especially hiking, Nordic skiing, long walks, telemark skiing, stand-up paddleboarding, and road biking.
---
Chief Operations Officer
Madeline Bachner Lane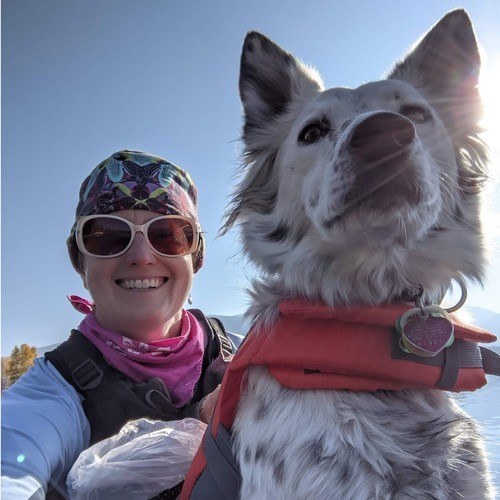 madeline@cmc.org
(303) 996-2741
Madeline Bachner Lane joins the CMC as our Chief Education Officer with over 20 years of education experience, including educational evaluation, non-profit work, risk management, leading trips and guiding from Maine to Guatemala, and a decade of directing youth and outdoor education in the Denver area. Born and raised in the woods and on the creeks of rural Indiana, Madeline found her way to the mountains in Jackson, Wyoming, finishing her Masters in Environmental Education with an internship at the Murie Ranch. A Coloradan since 2010, she has enjoyed exploring rivers in her packraft and learning the new terrain of the Colorado snowpack. Through her work with CMC, Madeline hopes to continue exploring the wonders of backcountry Colorado and introducing others to the peace that can be found in the mountains.
---
Chief Education Officer
Stacey Halvorsen
staceyh@cmc.org
(303) 996-2745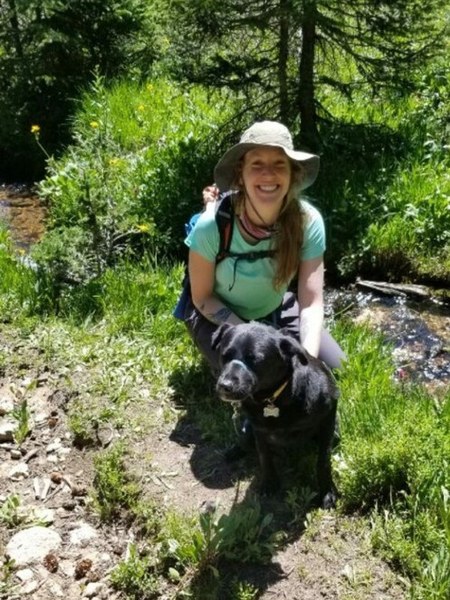 Key Responsibilities: Oversight of Youth Programs and Adult Education; Programmatic Risk Management; Senior Leadership.
Stacey grew up in Evergreen, Colorado and has been a CMC member since 2002! She developed a love for the outdoors at an early age and enjoys hiking, skiing, and backpacking with her friends and family. Stacey graduated from the University of Colorado at Boulder with a Bachelor of the Arts in Anthropology and participated in the INVST Community Leadership Program. She graduated from the IslandWood Graduate Residency Program on Bainbridge Island, Washington and received a Masters of Education in Curriculum and Instruction from the University of Washington with emphasis on non profit management, education policy, and environmental and multicultural education. Stacey has been managing programs, facilitating community partnerships, developing curriculum, and teaching outdoor and environmental education for over 17 years in Colorado and the Northwest. As an ACE-Certified Health Coach, she served on the Health and Wellness Advisory Panel for the National Recreation and Parks Association (NRPA) and is currently a Subject Matter Expert for the American Council on Exercise (ACE). Stacey served as CMC's Youth Education Program Director for two years before stepping into the Chief Education Officer position. Stacey loves sharing her passion for the outdoors, inspiring people of all ages to explore the nature in their backyard as well as in the mountains beyond.
---
Chief Resource Development Officer
Scott Farley
scottfarley@cmc.org
(303) 996-2752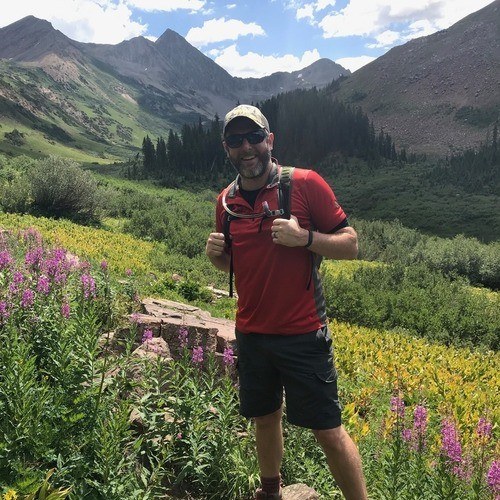 Scott Farley is the CMC's Chief Resource Development Officer. He joined the team in 2021 to lead all aspects of CMC's individual major and planned giving programs, corporate and foundation giving, and signature event fundraising. He's spent 20+ years working in a variety of nonprofit fundraising roles. Previously, he lived in Chicago, where he worked for some of the city's leading civic institutions. A Midwesterner, he's an avid hiker, backpacker, and mountain biker. (During his time at Indiana University, he even enjoyed skiing hills with less than 300 feet of vert.) Frequent trips out West lured his family to the Rockies in 2015. Since their move, they've gone through a few pairs of hiking boots, spent countless nights in the woods, climbed a few 14ers, and started to introduce their young daughter and son to all the fun you can have in the mountains. Scott and his family live in Denver with Roo, their surly but lovable senior dog.
---
Director of Adult Education 
Graham Ottley
graham@cmc.org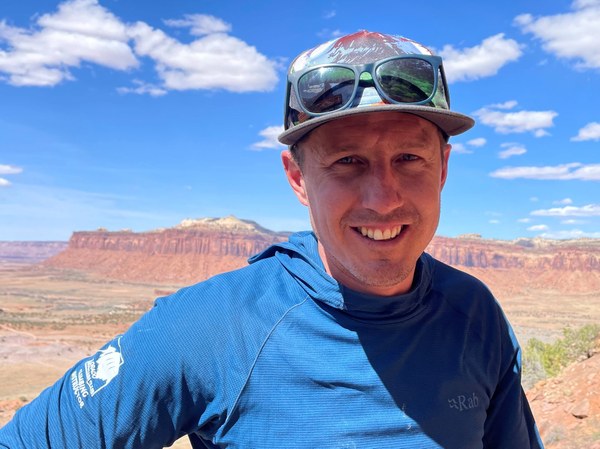 Graham joins the Education Team at CMC as Instructor & Technical Schools Support Manager. He relocated to Denver from Yosemite where he spent the majority of the last two decades working and playing in the High Sierra. As an avid climber, Yosemite provided a great place to pursue leadership both in alpine settings and the workplace. He received an undergrad in North Carolina, studying Outdoor Education and Environmental Studies, and holds an MBA in Non-Profit Administration. Graham most recently served as General Manager for Southern Yosemite Mountain Guides. Internationally he has climbed and traveled in Mexico, Canada, South America, & Asia. He is now excited to pursue new horizons under Colorado skies and to help all Coloradans to do the same.
---
Conservation Manager
Kendall Chastain
kendallchastain@cmc.org
Kendall joined CMC in 2021 as the Conservation Coordinator. She helps manage the stewardship crew program and external conservation partner relationships, and engages volunteers and project partners to grow the CMC RIMS (Recreation Impact Monitoring System) program. Her goal is to protect and enhance our shared natural resources through conservation practices, planning, and advocacy. Prior to joining CMC, Kendall worked seasonal positions on a youth conservation corps, a trail crew, and as a park ranger with the U.S. Forest Service and Bureau of Land Management for six years. She made the transition to the non-profit world as the Volunteer & Outreach Coordinator for Volunteers for Outdoor Colorado in early 2020.
Kendall grew up on the Western Slope and is passionate about bringing the recreation community together learn and apply stewardship to protect our shared Colorado home. When she's not working, you can find her somewhere on a trail either hiking, camping, climbing, or more likely, training for an ultramarathon and eating absurd amounts of potatoes.
---
Membership & Marketing Director
Ashley Hanlon
ashleyhanlon@cmc.org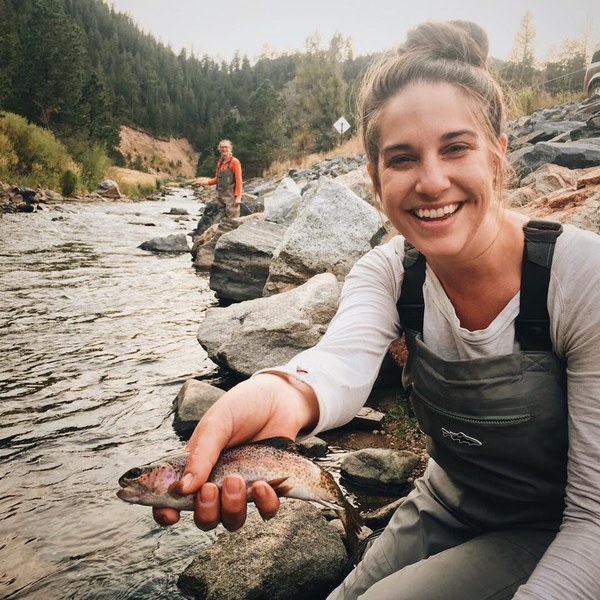 Whether it be on wheels, on water, and mostly on her own two feet Ashley loves to explore! She's been an avid adventurer of the mountains since she can remember. In her down time you'll find Ashley outside doing all sorts of activities, but likely crouched down identifying some pile of animal scat or a wildflower on the trail. 
Ashley comes to us from Virginia, but has lived in Colorado since 2016. After graduating from James Madison University with a B.S. in Environmental Conservation, Sustainability, and Development Ashley has worked for a variety of outdoor and recreation based organizations including Virginia State Parks, Boulder County Parks and Open Space, and Ken Caryl Ranch Metropolitan District. With a passion for community service and outdoor education Ashley is excited to engage and expand membership services for the Colorado Mountain Club!  
---
Youth Programs Manager
Hana Hamilton
hanahamilton@cmc.org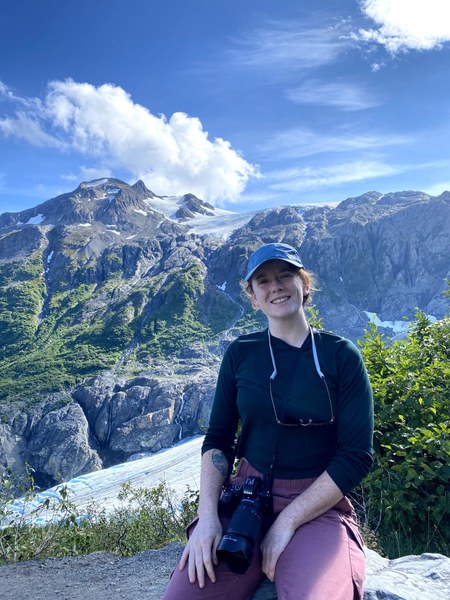 Hana grew up surrounded by the ocean in both Hawaii and Florida but has always had a passion for the mountains, which has led her to Colorado. Hana first studied Exercise Science then received her Master's Degree in Sports Management from Florida State University. From past experiences working for non-profits and with youth, Hana knew she wanted to combine her passions for the outdoors, coordinating programs, and working with kids. She found the perfect fit as the Youth Programs Manager here at the CMC! She loves being outdoors climbing, backpacking, swimming in lakes, and hanging with her dog Juniper. When she is not outdoors exploring, you can find her hunting for the best vegan cupcakes, climbing at the rock gym, or flying around on a local trapeze rig.  Hana is excited to work with CMC to serve the youth in our community and help instill a sense of wonder, excitement, and respect for our public lands in the next generation!
---
Youth Programs Coordinator
Laura Keeney
laurakeeney@cmc.org
Laura started working at CMC as a Youth Programs Instructor, bringing her background in teaching and curriculum development to the Youth Programs team. Originally from Virginia, Laura's love for exploring and passion for adventure led her around the world, where she taught at International Schools overseas in Chile, Morocco, Korea and China. While overseas, she backpacked for 6 weeks in Southeast Asia, bike packed for 10 days down the Euro Velo 1, went camping on the Great Wall of China and more before moving to Colorado in 2022. After working for about a year as a Youth Programs Instructor, Laura accepted the role as Youth Programs Coordinator. 
In Colorado, Laura loves to continue her adventures through rock climbing, hiking, camping, and snowboarding in her new backyard playground. You will often find her (or not find her) out exploring with her fiancée and pup on the weekend in their homemade van conversion. Laura is excited to share her sense of adventure and love for nature with youth and help them discover the true wonder of the world, whether it be in their backyard or on the other side of the world!
---
Membership SERVICES Specialist
Roger J. Wendell - WBØJNR
rogerwendell@cmc.org
(303) 279-3080 x 1
Roger has been a part-time staff member since 2013 and a CMC member and volunteer decades prior that. Roger's primary duties directly involve him with all aspects of membership services - new memberships, membership renewals, 40 year and lifetime memberships, CMC Press and CMC store fulfillment, in addition to fielding telephone inquiries and sorting  through a few dozen club emails each day. Roger also works closely with CMC trip leaders, instructors, and school directors on a wide variety of courses, events, and outings throughout the year.

Roger earned the Denver Group's "D" hiker rating, advanced skier rating, and has completed BSTS, WSS, WTS, BMS, HAMS, IRCS, MOFA, WFA, ATA, AIARE Level 1, Trip Leader School and Advanced Leader Training for Adventure Travel. In addition to leading hikes and climbs, he also leads ski trips and adventure travel outings. Roger has assisted with Youth Programs, Champ Camp, and as an assistant instructor for IRCS, BRCS, and WTS.
Roger served on Denver Group Council for nine years and as chair of Denver's Classification Change Committee for over six years. He received the Denver Group's Service Award in 2017 and continues assisting all of the groups whenever possible. Roger has completed all of the 14ers in addition to a few hundred other peaks around Colorado, the country, and the world. He enjoys his grandkids, climbing 13ers, and low power Morse code on the 10 and 20 meter amateur radio bands.
---
Membership SERVICES Specialist 
Mary Bradley
marybradley@cmc.org
(303) 279-3080 x 1 
Mary Bradley came to CMC as a volunteer in 2015 and then became the Denver Group Liaison in January 2017.  She enjoys working with the CMC members, trip leaders, and school directors.  New members get a hello and "how can I help get you started with all of our CMC activities" shout-out from Mary.
She loves to travel, hike, put together improptu meals with friends/family, take photos on her phone.  She is a legislative ambassador at the Colorado State Capitol and has been a Capitol docent for quite some time there.  Colorado's unique and spirited history is of great interest to her with trips to uncover more of this beautiful state's background.
---
Membership Services Specialist
Mara Coe
maracoe@cmc.org
(303) 279-3080 x 1 
Mara grew up in Golden, Colorado and moved to O'ahu, Hawai'i to pursue her undergraduate degree in Natural Resources and Environmental Management. After school, she moved back home to Colorado and started working as the Membership and Permitting specialist at CMC.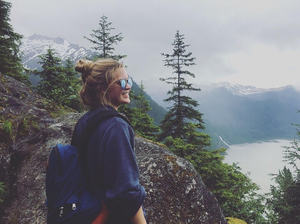 Mara is passionate about community building and ocean and land conservation. She held community outreach and education roles surrounding topics such as climate change, endemic species conservation and making environmentally friendly transportation more accessible to disproportionately impacted communities. Due to her time in both Hawai'i and Colorado, she loves both land and water outdoors activities including surfing, trail running, hiking and biking. Mara is excited to work with CMC members and support them in their outdoor recreation activities!