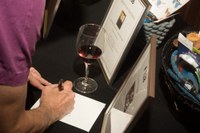 It was a night to remember at the Colorado Mountain Club's annual gala, where the spotlight shone brightly on the power and strength of our community. As the evening unfolded, attendees were treated to a heartwarming tales of outdoor adventure, friendship, and the profound impact of outdoor recreation on our collective souls.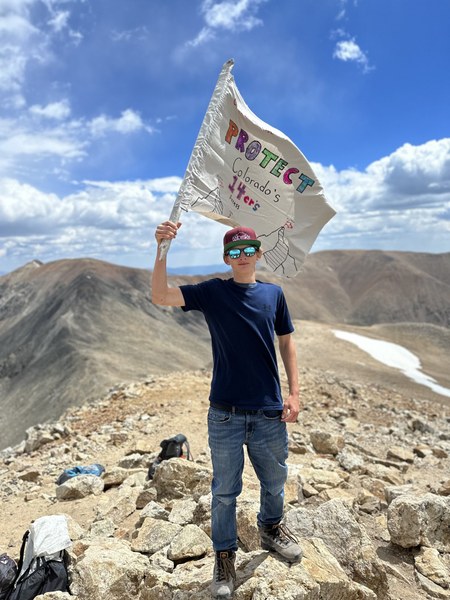 The gala commenced with a youth speaker, Lance Aumiller, whose gratitude was palpable as he stood before the gathered audience. He said,
"It is a honor to be here in front of everybody tonight. I want to give everybody here tonight a big thanks for making it possible for me to go to this amazing hiking camp. The freedom I experienced from going on a long beautiful hike, setting up camp, and then cooking dinner and right before bed eating some s'mores was amazing. Just for the 4 days I was with this camp I built a bond with nature but also with the people I was with. We were all connecting really well. I got to touch snow in the middle of the summer and everybody wasn't really hyped about it but for me it was really cool. I'm not a big fan of snow in the winter but in the summer I thought it was an amazing thing. We all had a snowball fight and my friend Oliver and I went sliding down the patches of snow we could find. I did not know Oliver before this camp. Oliver and I met the first day. He was very outgoing and knew a lot about the mountains and camping so I felt very connected with him. Me and my sisters knew this mariachi song and Alec, one of our leaders, knew it too so when morale was running a little low we would all start singing it cheering everyone one up and that was really cool. Like I said before with being outside hiking setting up camp, cooking ,cleaning up, and then s'mores it is an unexplainable freedom that really stuck with me now I want nothing more than to be outside doing something with the nature and I wish everybody could experience the outdoors and if it weren't for you guys I wouldn't have been able to go with the amazing program and experience the 14ers we hiked and the small community we built."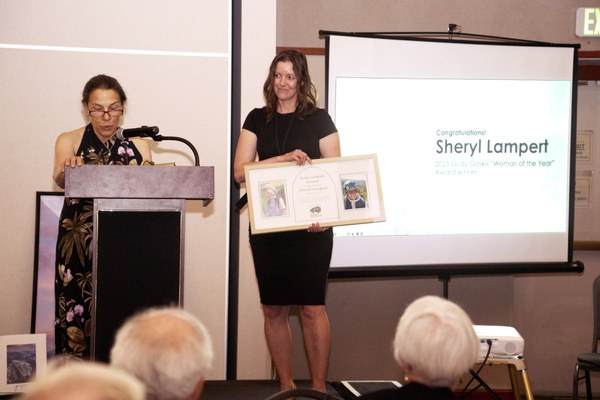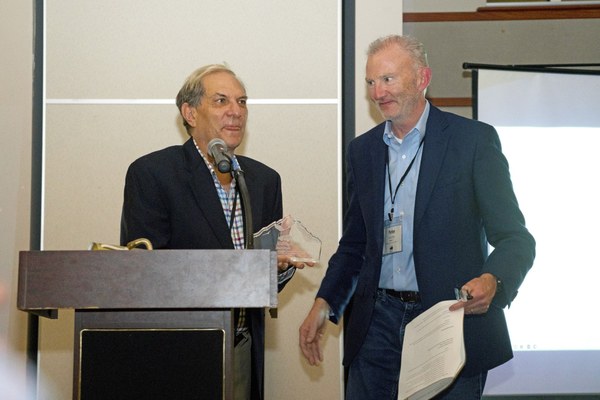 The gala also honored two exceptional volunteers, Sheryl Lampert and Jeff Flax, with the Gudy Gaskill Award and the Carl Balaurock "Silver Piton" Award, respectively. Their dedication and contributions to the CMC community were celebrated and applauded. 
The highlight of the evening was a "fireside chat" featuring Jack Tackle and Charlie Sassara, a renowned climbing team. They shared epic and inspiring stories of trust, resilience, and survival. It was a rare opportunity for the audience to hear firsthand accounts of their adventures, and the tales of their incredible journeys left everyone in awe.
This CMC Gala was truly a night of inspiration, celebrating the transformative power of outdoor recreation, the dedication of volunteers, and the indomitable spirit of adventurers like Jack Tackle and Charlie Sassara. It was a reminder of the magic that happens when people come together to support outdoor exploration and education, leaving a lasting impact on the lives of young adventurers and the broader community.
Thanks to all of you, both virtual and in person attendees helped us raise $85,000 between the silent auction, live auction, and paddle raise! These generous contributions will be used to continue to support the mission of the Colorado Mountain Club. We would also like to recognize our generous sponsors and VIP donors who made this event possible!