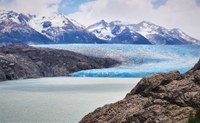 14 CMC members shared a fantastic Adventure Travel trip to Torres del Paine National Park in Patagonia, Chile.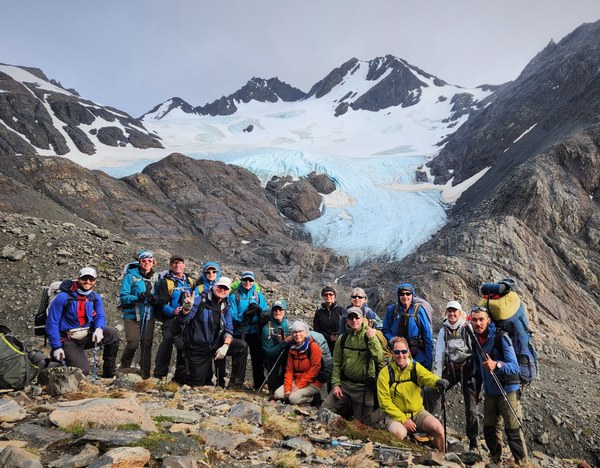 We trekked 75 miles on the O circuit, seeing the famous "Towers" and more unforgettable mountain peaks. We used a guide service that employs local guides and gives a portion of their profits back to the Chilean community. The atmosphere in Chile is very friendly to tourists and they are eager to share their knowledge with us. We had so many laughs with our guides, we were turning heads from other hikers, envious of our group dynamics.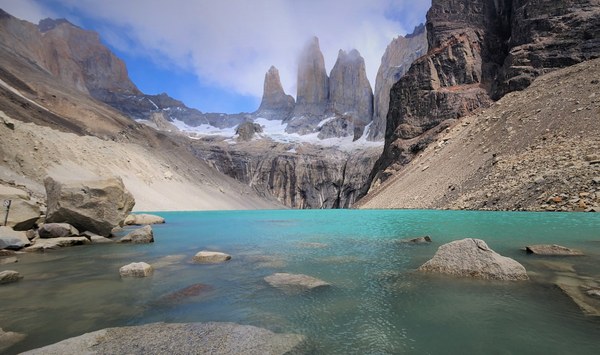 We were warned that the Patagonia region is famous for strong winds and sudden rain or snow showers. We were very lucky to only have 1 day of rain and 1 day with significant wind. The skies were blue and calm as we climbed the John Garner Pass and the Grey Glacier came into view. The pace slowed down considerably just because the picture opportunities were non-stop.
We stayed in refugios and tent camped in some spots. All of our food was provided but we had the opportunity to buy beer, wine, and snacks throughout the trek. We even had our share of "pisco sours" along the way.
Our trip offered 2 optional extensions, a winery tour extension and a penguin viewing extension. We toured a boutique, family run Chilean winery in the Maipo Valley. The tour, tasting and lunch were fantastic. The penguin extension involved a bus ride to Puenta Arenas which lies along the Strait of Magellan. We took a boat ride and got to walk around Magdalena Island which is home to 120,00 Magellenic penguins. We continued to Marta Island to see thousands of sea lions lounging on the beaches.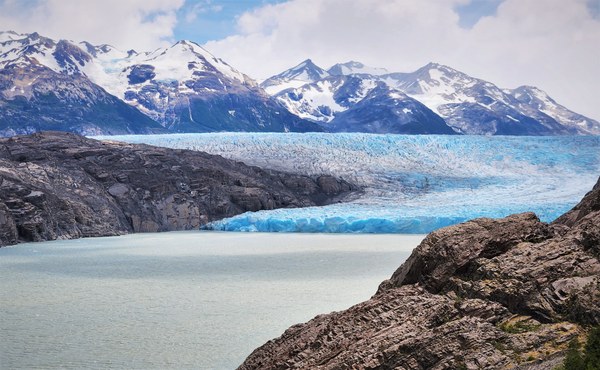 We had a great trip with the CMC. Being able to travel internationally again as a group was so much fun. We got to scratch our itch for traveling to a World Heritage Site and having a terrific adventure!