As a volunteer for the Colorado Mountain Club, I've had the opportunity to learn some invaluable skills and meet great people that share the same interest. Six years ago I took a course on Mountaineering. Since then I've climbed some of the highest peaks in North and South America including Rainier, Aconcagua and Denali. I am now the Director for the Alpine Climbing School. The response was incredible. It offered a supportive environment for students that may have been intimidated and not have participated otherwise. Over the four month course, we have done numerous technical alpine climbs on snow and rock.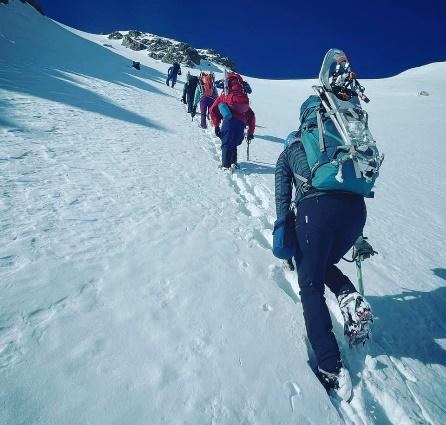 The curriculum includes classes such as navigation, snow travel using crampons and ice axe, and rock climbing. The goal is to provide students with the skills and knowledge to climb the high peaks of Colorado safely, which is becoming especially important as more people move here to enjoy all of the outdoor recreation it has to offer.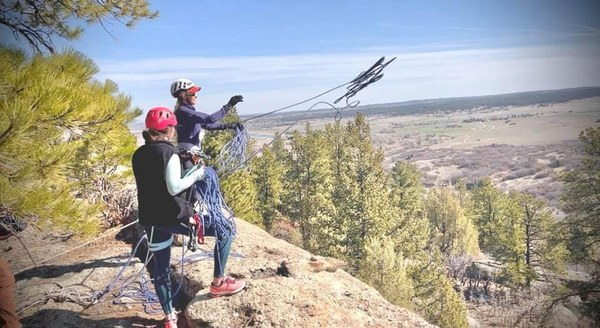 Colorado is made up of 50% women but I had noticed that as the classes I taught became more technical, very few women were participating. There are so many phenomenal female climbers and alpinists. I wanted to see more women enjoy the adventures and challenges that I've been so fortunate to experience. I decided I would offer a women's only alpine climbing course. The students are excited to continue their outdoor education and even become volunteers themselves and help promote the sport to a wider demographic. I am so proud to have been a role model for women and hope I can continue to encourage others to do the same.  As a result of how successful the course was this year, we plan to expand the offering to additional classes. Next year we plan to offer a class specifically offered to affinity groups in Colorado.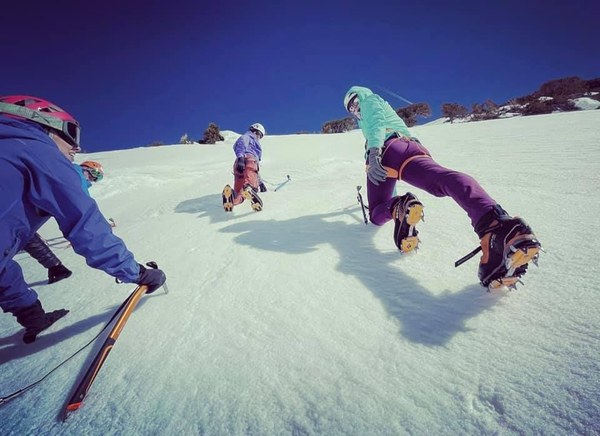 Inspiring Women Mountaineers:
"Mountain climbing is the greatest sport in the world…There is no better fun than that of sliding hundreds of feet on the snow in mid-summer while the rest of the world is sweltering below you, or to know the wonderful exhilaration of viewing range on range of mountain peaks for hundreds of miles, that rise in tinted ranks against the sky."
– Alma Wagen, pioneering Northwest mountaineer & guide
"Personally this is the best approach for me. I find men and women function differently. Being a woman we understand how each other works. We tend to be supportive, and there always seems room for discussion about the climb, direction, and decisions to be made. I haven't always found this with men. I have done my best climbs with women …  The satisfaction I get from women-only expeditions is greater than from mixed expeditions. When the members have similar physical conditions, climbing becomes equal among them. It is much easier to be in a small tent with partners of the same sex, and I feel much happier when we overcome difficulties with only women."
— Junko Tabei, the first woman to summit Mt. Everest