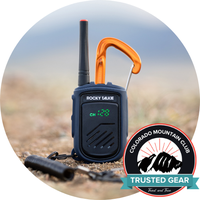 By Kahle Toothill and Derek Sakamoto
Like the saying "its' fun until it isn't," backcountry communications and staying connected in the wild is something that's often overlooked…that is, until it isn't, and you find yourself out of contact with those you're adventuring with.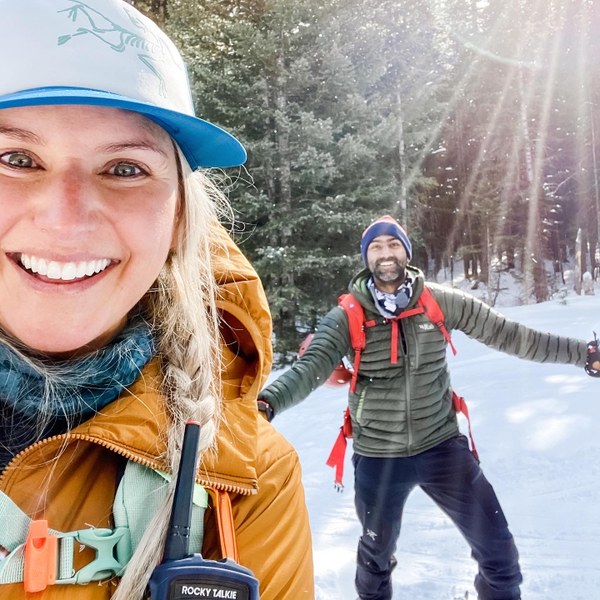 As instructors for CMC's "Intro to Backcountry Skiing and Splitboarding" course, we rely on Rocky Talkies to help us teach as we build the skills of 75-100 new backcountry skiers and boarders each year. 
As a novice backcountry skier you can imagine that one of the most frightening things to encounter is to somehow unexpectedly be separated from your group and/or lose contact with your instructors. 
That's definitely enough to cause a bit of anxiety, make the experience less fun, and probably cause some hesitation before you suit up to head outdoors the next time.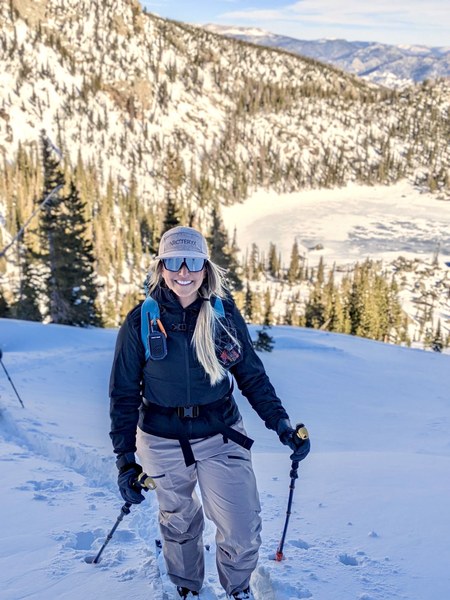 To put it simply, these radios are essential gear for us. And it's for that reason we highly recommend using Rocky Talkies to stay connected while adventuring. 
When considering backcountry communications, there are a few key points we consider critical for users of any experience level to consider: ease of use/convenience, range, and battery. 
Probably the most important: ease of use. No matter how great the range or battery life, if there are too many buttons, or it's just more convenient to yell really loud, you just won't use your radio. And that's not good.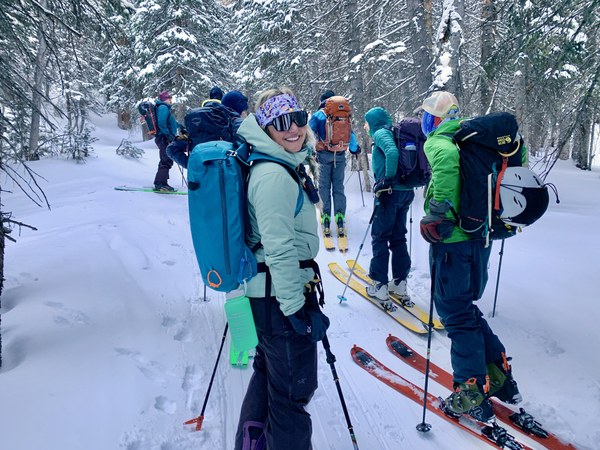 Every CMC instructor we know who has used Rocky Talkies has liked them so much they bought another one, either for themselves or their climbing/skiing partners. That's a pretty good endorsement.  
We bring along an extra radio or two on trips in case someone does not have one. Rocky Talkies are easy to use and can always be trusted by a new user to pick up how to operate one with a couple simple instructions at the trailhead – even when they're wearing gloves. We honestly cannot say this about any other radio on the market that we've tested. 
Rocky Talkie states that the max range is over 25 miles, but they are pretty up front that 1 to 5 miles is more typical in backcountry terrain. And when used for skiing, range is even less predictable due to terrain, weather, and a variety of other environmental factors.  
That said, we've found that we have yet to max out the range or have partners get too far away that we can't reach them.  
If folks are skiing the same side of a mountain, you'll usually be fine. But if there's a mountain between two radios, you might lose contact. The same would apply to sports such as mountain biking or alpine trail running, where you can cover lots of terrain and put some significant distance and geography between you and a partner. Off-roaders and overlanders might also want to stick to cb radios, but for endeavors when you know you're going to be in fairly close proximity to your party, within a couple of miles, we have found Rocky Talkies work great! 
Unlike the variable nature of effective range, battery life is pretty straightforward to judge: you want a reliable product that won't die on you when you're far away from a power source.  
We've found Rocky Talkies can actually outlast their claim of 3 days of battery life, and offer fantastic cold weather performance. Kahle used Rocky Talkies during an 7-day ski mountaineering expedition in Alaska. Despite the frigid temps in the tent at night, she still had about 50% of the battery remaining at the end of the trip. Pretty impressive! 
That said, one area to note – one of Derek's first Rocky Talkies had, what he presumed, a battery issue. Luckily it didn't cause any major issues when he was really relying on it. Derek submitted a ticket to their support on their website. They were quick to address, and realized it was in fact an issue with the battery. They sent him two new batteries to make sure he didn't have the issue again. So even if you run into an issue, Rocky Talkie customer service was quite reliable and worked to make the situation right.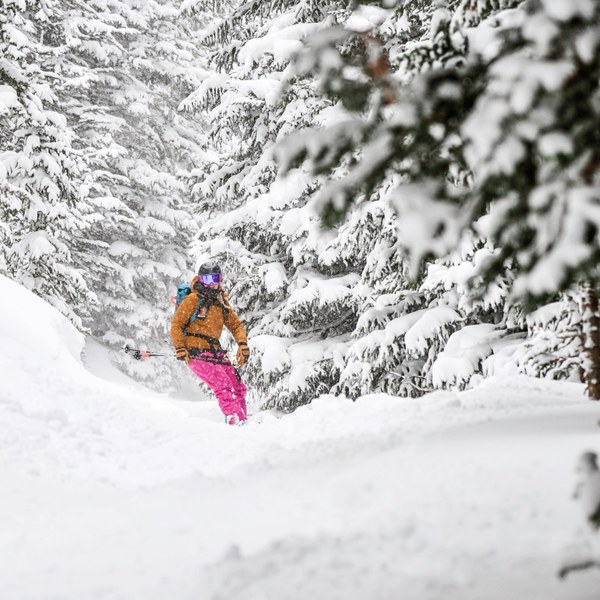 Final thoughts: 
Basically, Rocky Talkies are an important piece of gear to make outdoor sports safer, and more fun.  
As CMC instructors, coordinating skiers – or climbers, or bikers, or hikers, or any other group of backcountry adventurers – and their locations is essential for safety. Without the reliable performance of Rocky Talkies, leading big groups in the backcountry would be more challenging for sure. And certainly, much less fun.  
Derek and Kahle found that they use Rocky Talkies all the time and both sold their other brand radios and haven't regretted it for a second. 
So when you find yourself needing to stay connected, know that CMC staff, instructors and trip leaders trust using Rocky Talkies.  Purchase a pair of Rocky Talkies today, and ensure you stay connected in the backcountry!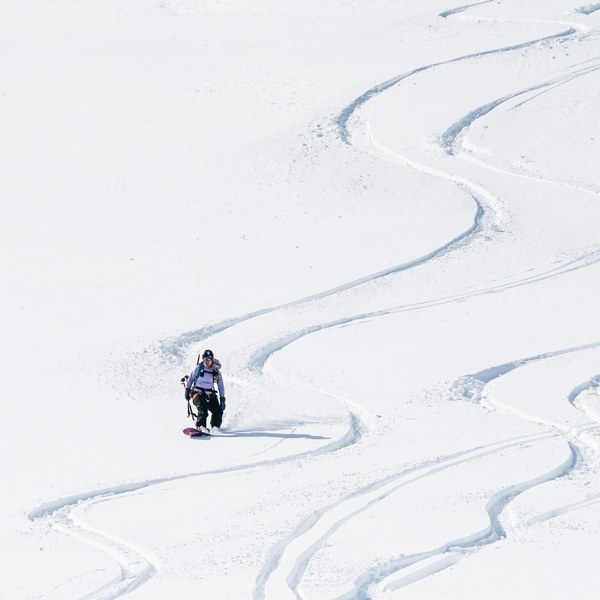 ---
*As Colorado's premier club for outdoor activity and education, the goal for the CMC Trusted Gear program is to provide honest accounts that educate and inform people on gear and/or services that will make adventures in the backcountry safer and more enjoyable. This post contains affiliate links, but know that the CMC Trusted Gear program only reviews gear that we've been asked about, personally used in the field, and would honestly recommend to anyone recreating outdoors.