Brainard Lake Incident: August 11, 2023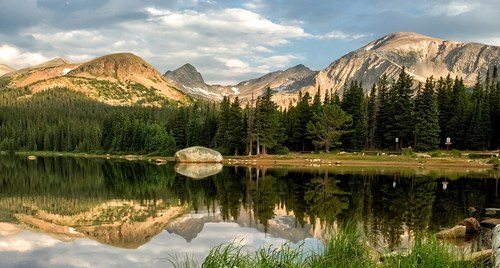 Narrative Description
The hike began at the main Brainard Lake Picnic Area Parking Lot.  We hiked to the Mitchell Lake Trailhead, and about 1/2 mile up the Mitchell Lake Trail.  The subject was moving very slowly, and needed to rest several times during this first mile, which was unusual for him.  (He had been successful on a hike several weeks prior that was approximately 7 miles, with 1700' elevation gain to 12,140)  The subject was also nauseous. 
A decision was made to take the subject back to his car.  The leader accompanied him back to his car, and during the walk downhill, the subject required several rest stops.  When we reached the leader's car, and he sat down for a while, he perked up, and seemed to feel better.  The leader then drove him a short distance to his car, and he proceeded to drive home.
The co-leader then led the rest of the participants to the planned destination, and the primary leader was able to catch up with the group.
Analysis
The leader should have made the call to turn around even earlier (than 1 mile) when the subject was moving very slowly, despite his claims that he was ok.  This would have allowed the entire group stay together better.  
Mystery 13er Peak Climb: July 22, 2023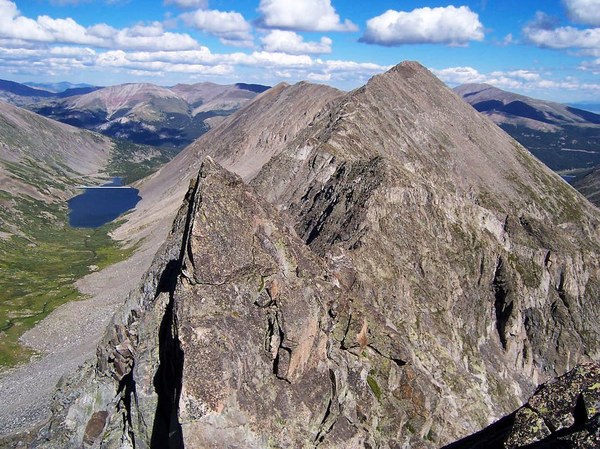 Narrative Description: 
The CMC Member had been cleared by her doctor but when she hit elevation she became incapacitated.  I appointed strong hiker  who was equipped with All Trails app as one of our other hikers were also to take the Member back to her car and insure she felt well enough to travel. Then the hiker rejoined us after 30 minutes and we made it to the top of North Star and 4 other 13,000' points. 
Mt. of the Holy Cross Incident - Sat, Jul 15, 2023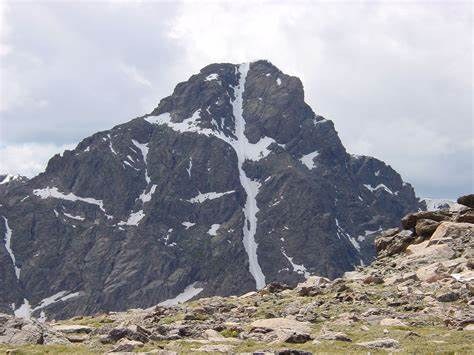 Narrative Description
As we went up the to the ridge (first 1.5 miles) I stopped the group twice to ensure food and water. To re-state taking it easy.  CMC Member 1 was clearly struggling up this first section, tripping and moving very slowly. 
I had a private conversation with CMC Member 1 about trip posted average speed, actual trip speed, pre-training hikes, etc. CMC Member 1 stated that she knew she didn't do enough training before this hike. We discussed options to turn around. Cell service was available, CMC Member 1 presented the option of continuing a bit further then turning around to the river / camp area where the woman was. I agreed this is a good option. Let's go further and see how it goes. 
Meanwhile CMC Member 3 and CMC Member 2 are further back. We waited for them to arrive at the switchback in the shade.  We discussed speed and next steps. I said let's see how everyone is doing in this next section. When we meet the other part of the group, we'll decide next steps. It's likely we'll have to split into two groups. I didn't expect there to be such a division in speed, as our training hike (with CMC Member 3 and CMC Member 1) were above 2.0mph at 12,000ft. 
CMC Member 1 stated that she was ok heading back to the river after ascending a little more. 
CMC Member 3 said she would not be turning back, she was going to summit this mountain. I agreed nor disagreed and said let's meet the others and see if we can slow down the front of the pack. From there we can talk about if we need to split the group into two sections. I asked if that was acceptable and switched gaze from CMC Member 3 to CMC Member 1. And back again looking for agreement. 
CMC Member 2 chimed in and told me to run along with the fast group—'don't worry about us'.  CMC Member 2's demeaner turned at this point. It became hard for me to hear any specific person speak because CMC Member 2 would talk over everyone, telling me to go on. 
I again looked at CMC Member 3 and CMC Member 1 and said let's catch up with the group and discuss next steps. CMC Member 3 stated that I (Trip Leader) have already decided to split the group and turn back the slower group / sign out from the trip--it would make no difference if we caught the other group. I again said I don't want to make a decision right now because I think the other group will slow down and it will all work out. 
I asked each person CMC Member 2, CMC Member 3, CMC Member 1 that if I were to continue ahead this would be the end of the official trip for them. I stated that the three of them should turn back. CMC Member 3 clearly stated there's no way she's going back. I again spoke the plan to move forward as a group to find a solution with the whole team and they declined. 
I was so distraught about what to do. 
I went ahead and caught the other part of team. As I listed the trip as 2.5mph. This 'fast' group was taking extra stops to slow the pace for the slower and near a 1.5mph pace. While the other group was at  1.0 mph. I asked each person how they felt about slowing down -- two responded as indifferent and one as we should continue as two groups and wait at the top. I agreed that we could continue and wait at the top. I told them I discussed with the other group that we would do the same. I knew that CMC Member 3 would try to summit regardless and I would be checking on everyone at the top. 
The 'Fast group' made the summit at 11:20am 
The remaining team arrived one by one spread out by about 10mins around 12pm. 
Analysis 
The team's speed was not equal.  
I was not able to manage two teams by myself. 
Issue 1: CMC Member 2 and CMC Member 3 were clearly upset once I mentioned the possibility of two groups or turning around. 
Issue 2: Because CMC Member 2 and CMC Member 3 would not turn around, this led to the second issue involving CMC Member 1's mental state and health. It is my opinion that CMC Member 1 was not properly trained for the hike thus suffering from high elevation and emotional distress (CMC Member 1 was not heard by CMC Member 3).