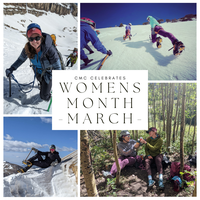 CMC celebrates women's History month
The Colorado Mountain Club is made up of a wonderfully diverse group of people. Part of this community includes members that are female-identifying as well as non binary. The CMC proudly celebrates these individuals and encourages everyone to find fellow members to train and mentor them in their pursuit of skills to help become better leaders in the mountains. This list below includes some of our most accomplished female-identifying members. We're excited to highlight some great opportunities for Women (and women-identifying) activities and courses that SHE can jump into!
CMC WOmen Mentors
Jennifer Bealer: I have been climbing CO mountains since 2009, i love long big days out, scrambles and easy days with my Dogs. I am also a technical trip leader for Alpine snow, our season is short but snow climbs are so much fun.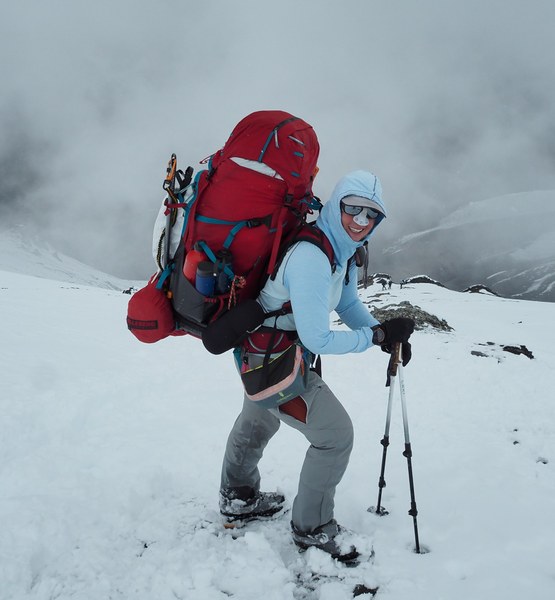 Linda Lawson: Linda has 10+ years as a leader with the CMC, backpacking & snowshoe trips; snowshoe clinics provided annually in January for first timers; assists with WFA; is AIARE School Director, former DS&L Chair, former CMC BOD member, has taken all non-climbing schools except Fly Fishing & Winter Camping. She believes life's road is easier traveled when the leader and the hikers are both educated and traveling in the same direction, and welcomes TLS grads on LIT trips.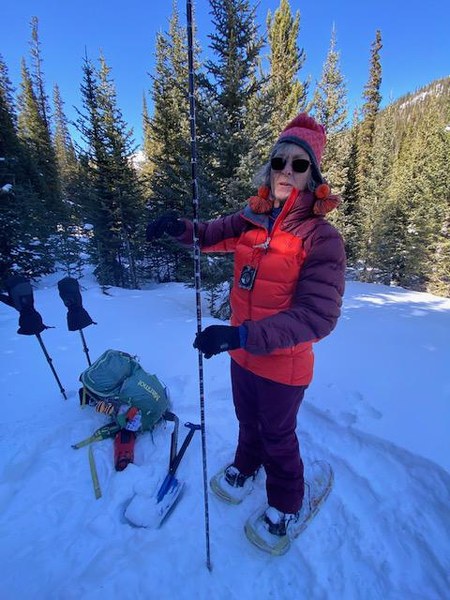 Robbie Monsma: 
Robbie has been a CMC member since 2013. She currently co-chairs the Denver Group Member Initiatives Committee which runs New Member Hikes, Beginner Snowshoe School, and the Ascending Hikes Section. Robbie sometimes serves as a field instructor for the Backcountry Incident Management, Day Hiker, and Avalanche Terrain Avoidance Schools. She leads hikes and snowshoe trips for the Bobcats Section and for Rocky Mountain Over the Hill Gang. Robbie served on the Denver Group Council from 2016 to 2020 including as Co-Chair 2018-2020. She is working on the Olympus Route & Place Committee to make the new website as trip leader friendly as possible.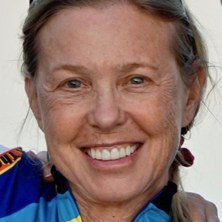 Martha Mustard:Martha moved to Colorado from New England in 1974 and joined CMC the next day. She was active in CMC through the seventies, taking Basic Mountaineering School and Intermediate Rock Climbing, the schools offered back then. After a hiatus of twenty years or so, she re-joined CMC in 2001 and became a trip leader in 2004. She currently leads mostly moderate hikes, mostly for RMOTHG at a moderate pace. Martha would be happy to be your mentor for easy or moderate level hikes.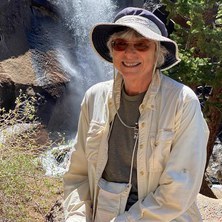 Stephanie Porter-Scheinman:Stephanie is a graduate of Basic Mountaineering School (2003) and is able to hike up to a challenging level. She took the Telemark Ski School twice in the 1990s. Currently, she is a senior instructor in the Telemark Ski School, where she has been teaching since 2005. She also teaches in the Introduction to Backcountry Ski and Splitboard school. She is certified with PSIA (Professional Ski Instructors of America) as a Level 2 Telemark Instructor and as a Level 1 Alpine instructor. She has an AIARE Level 1 certification and re-certified in WFA in Summer of 2021. Stephanie leads ski trips in the winter at the moderate and advanced levels and advanced level ski mountaineering trips in the spring.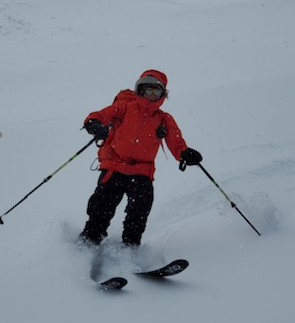 Kahle Toothill: Kahle has been instructing CMC courses since 2016 and leading CMC trips since 2017. Her passion is backcountry splitboarding which led her to help create the Intro to Backcountry Skiing and Splitboard School in 2019/2020 under the CMC State group. In addition to co-directing and instructing for the school, Kahle leads backcountry ski trips that range from mellow beginner-friendly tours to advanced spring ski mountaineering. Kahle has also instructed beginner, intermediate and advanced snow climbing courses for the Boulder group. In previous CMC roles, Kahle was involved with the Trailblazers committee and the Boulder Group Council. Kahle has a WFR (2021) from Backcountry Pulse, an AIARE 2 certification (2020) from Colorado Mountain School (CMS), and Mountaineering Leadership Development Training (2020) from a CMS/CMC collaboration course.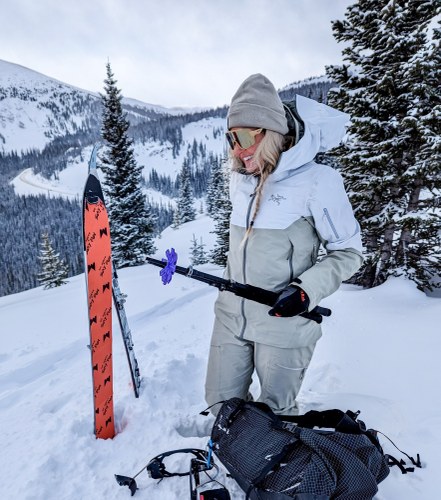 Cyndi Lehr: I have been a CMC member since 2013.  My involvement began with taking Wilderness Trekking School, followed by the Alpine Scrambling Course, then Basic Mountaineering School as well other classes/schools.  This later progressed to teaching as a Senior Instructor with Alpine Scrambling Course and Assistant Instructor with Alpine Climbing School.  I became a trip leader in 2016. I lead C hikes, snowshoes, scrambles and bird walks.  I am available to lead hikes weekday and weekends.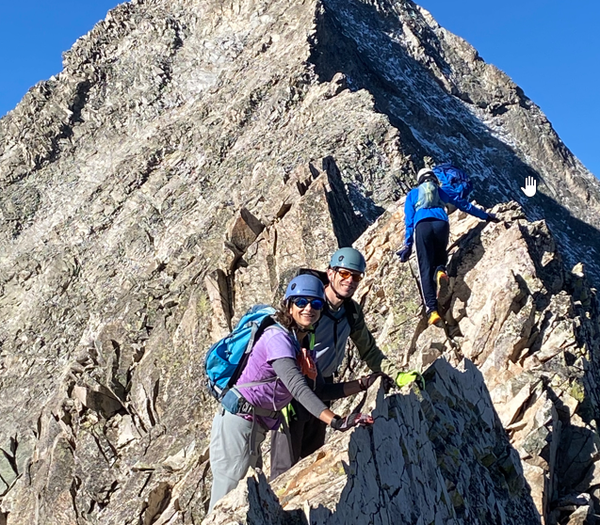 Sheryl Lampert: I've been a member since 2011 and started taking classes with the CMC in 2015 while working on completing all of the 14ers. This opened up a whole new mountaineering world for me as I progressed through ACS, HAMS and all of the technical schools. I've also completed AIARE 1 & 2. I'm currently on the TCS committee and a senior instructor for ACS. I also teach HAMS and several of the Technical Climbing Schools. My passion for mountaineering and the skills I've learned with CMC have taken me to climb some of the highest glaciated peaks in North and South America, including Denali. I would love to work with aspiring technical trip leaders (rock and alpine) and those looking to lead C and D trips. I'm also happy to assist with a dog friendly LIT hike in the front range.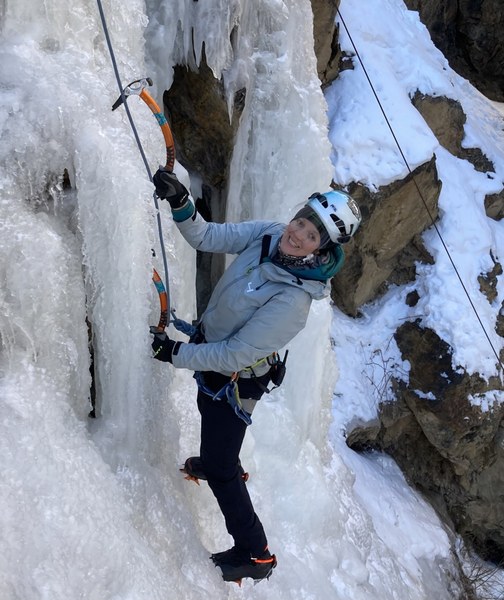 ---
Women's Month Events
CMC Trips:
CMC Classes:
March 22: Women's Basic Climbing (registration TBA)
Leader: Lauren Co-Leader: TBD
"Co-Branded" Events: