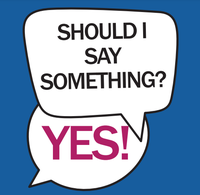 Colorado Mountain Club (CMC) is a small organization with a large membership base and hundreds of volunteers filled with good intentions, great ethics, community, adventure, and people. People interact in all kinds of ways that leave us feeling different emotions, from joy and inspiration, to annoyance, to comradery, to dread. If you've ever had a professional encounter (yes, volunteering is a professional role) that leaves you feeling less than connected, you know it's nice to have a place to report it.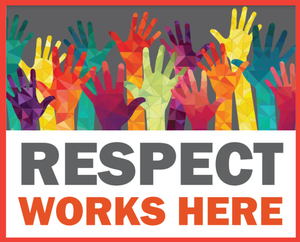 In November 2021, CMC implemented the Navex Ethicspoint third-party reporting system for members, staff, volunteers, and guests to report any behavioral incidents that they felt violated our code of conduct. We have a separate system for field incidents such as accidents and injuries. For behavioral incidents from minor grievances, to bullying, unethical behavior, or sexual harassment, we have Navex Ethicspoint. You can read more about it on our Suggestion and Complaints Reporting webpage and make a report anytime at coloradomountainclub.ethicspoint.com
In our first full year with Navex Ethicspoint there were fifteen reports filed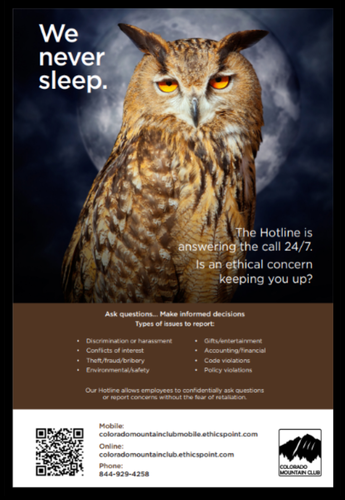 regarding ten separate cases.
The results:
One member was removed from the club.
One leader stepped down from leadership.
Many, many hard and productive conversations were had with members past and present, volunteers, leadership, and staff.
These conversations resulted in learning and some new ideas and updates to help everyone keep growing in education and adventure with CMC.
The main takeaway:
Please know and act by the CMC Code of Conduct. Report things that happen outside of it, so that we can keep providing and building on positive experiences that help everyone feel that they belong in the outdoors and at the CMC.