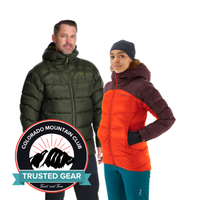 Input, data, and field testing provided by members Linda Lawson, Co-Director, Avalanche Terrain Awareness School, and Robbie Monsma, Director, Snowshoe School

We don't know about you, but the 22/23 winter season seemed especially chilly (hint: it was!). And if you were anything like us, those colder-than-expected days spent outside got us thinking about needing some new insulation layers and adding yet another piece to our gear closets. 
Were you like us, searching for a high-quality down jacket that you can trust to keep you warm and comfortable in even the most extreme weather conditions?  
Look no further than the Rab Neutrino Jacket, an industry-leading jacket that CMC instructors have been raving about all winter long and highly-recommend for a variety of cold-weather adventures. 
Let's start with the basics, and the most important feature of a down jacket: how warm is it? The Rab Neutrino Jacket is filled with 800-fill-power ethically sourced hydrophobic goose down, which provides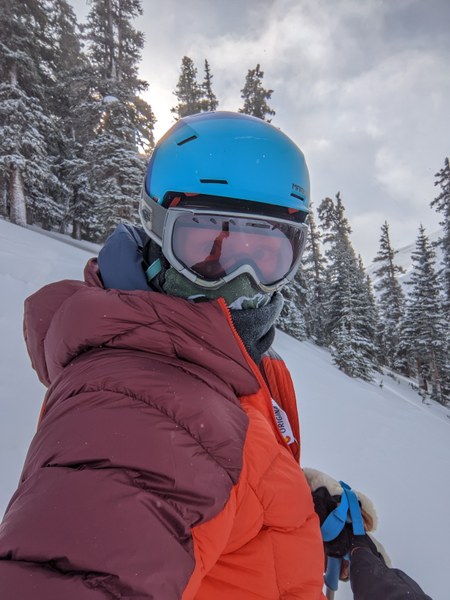 exceptional warmth without weighing you down. The down is also treated with Nikwax hydrophobic technology, which helps to repel water and maintain its loft even in wet conditions. This means that the jacket will continue to provide warmth even if it gets wet, which is a crucial feature for anyone who spends time in variable weather conditions.  
The jacket's design is also a close-fitting, articulated cut, which helps to trap heat close to the body and reduce cold spots. Together, these materials and design make for a jacket that is both incredibly warm and exceptionally functional, whether you're hiking through the mountains or walking around town on a cold winter day. 
The Rab Neutrino Jacket is not only known for its warmth, but also for its durability. The jacket is constructed with a Pertex Quantum Pro outer shell, a surprisingly durable fabric which is lightweight and features a DWR (Durable Water Repellent) coating to keep moisture at bay. It's designed to resist abrasion, tearing, and punctures - and this past season we certainly put it to the test against sharp edges from snow shoes, skis, and poles, as well as normal wear and tear from backpack straps.  
Aside from keeping you warm, the Rab Neutrino has some really great features we have yet to find on many other down jackets, or at least not all-together in one: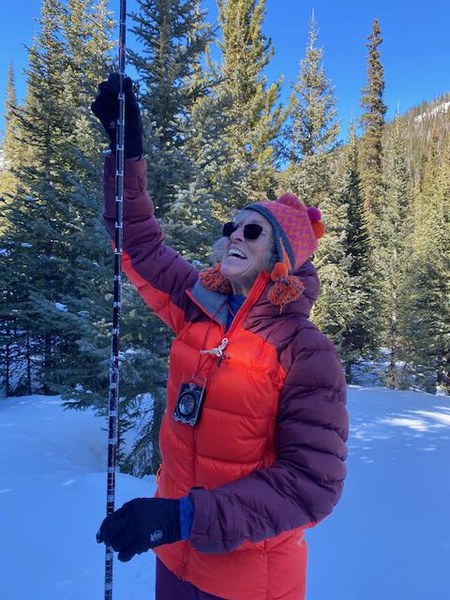 The long rear-covering back is fantastic. Unlike other jackets that ride up under a backpack, this one stays in place, keeping you warm and dry even when you're carrying a heavy load.  
The mobile sunshade visor was also a game-changer for us, allowing you to adjust the hood without having to take the jacket off. With the Velcro adjustment, you can easily make changes on the fly to keep the sun and wind at bay. 
The two-way neck zipper. This directional zipper makes it easy to adjust the ventilation of the jacket to suit your needs, whether you're walking up a steep trail or sitting still in the cold. Something that came in handy as we were hoofing it in snowshoes on unpacked trails and needing to dump some heat quickly. However, if we had one complaint, it's that we sometimes wished there were slide locks on the neck tightener cord for some added security. 
The small pack size of the Rab Neutrino Jacket is really impressive. When stuffing our packs for Avalanche Awareness classes, we couldn't believe how small the jacket compressed into our bags, making it super easy to pack and carry when heading out. While packing down small is something standard in today's modern down jackets – vs. original, big puffy versions of jackets like the North Face's Nupste jacket, etc. – we were still quite impressed with the Neutrino's super compressibility. That said, it certainly isn't a jacket for the fast and light crowd, but if you're backpacking or just need a warm layer to throw in your daypack, the Rab Neutrino Jacket doesn't take up much space at all and is worth it for the superior warmth it provides.  
Don't just take my word for it. Here are a few testimonials from other CMC instructors and staff who've tried out the Rab Neutrino for themselves: 
"I've worn this jacket in temperatures as low as -20°C and have stayed warm the entire time. The hood and cuffs do a great job of sealing in heat and the pockets are positioned in a way that doesn't interfere with wearing a backpack."

---

"We were trail breaking in deep snow but at the bottom of a steep gully, so I kept this jacket on the whole time. It was SO cold I got frost nip in fingers very quickly when digging a snow pit and when taking off snowshoes but stayed totally warm underneath the jacket." 

---

"Stayed great all day while teaching, including falling into the snow, post-holing, kicking up snow, etc. The lower back really helped me stay dry while we practiced ice-ax self-arrest!"

---

"The jacket was entirely effective keeping me warm, even though my hands required double Hot Hands in my mittens." 
In addition to customer testimonials, the Rab Neutrino Jacket has also received high marks from industry experts. Outdoor Gear Lab, for example, gave it a perfect score of 10 out of 10 and called it "the warmest and lightest weight jacket we tested." Backpacker Magazine also named it one of their "Editor's Choice" products, praising its "outstanding warmth-to-weight ratio." 
From its warmth and durability to its fit and packability, it's clear that this jacket is a favorite among everyone whose tried it.  
Final thoughts: 
All in all, if you're looking for a down jacket that is both warm and functional, the Rab Neutrino Jacket is an excellent choice. Its high-quality materials, expert construction, and satisfied customers all attest to its exceptional performance in a variety of settings.  
So whether you're braving the elements on a mountain peak or simply trying to stay warm on a cold winter day, CMC staff, instructors and trip leaders are confident that the Rab Neutrino Jacket is sure to exceed your expectations…and keep you warm! 
CMC is proud to offer a wide array of Rab products in our store, with partial proceeds of sales going directly to your Colorado Mountain Club!
Members receive 20% off their purchases, so visit the store to support CMC and get your trusted gear today!
About the Field Testers: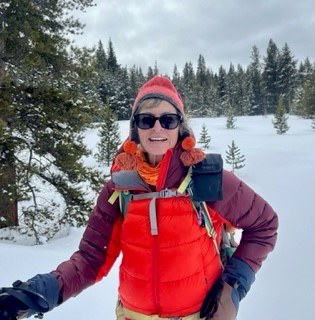 Linda Lawson, Co-Director, Avalanche Terrain Awareness School 
Linda has been a CMC Leader for the Denver Group for over 20 years. She is one of the founders of the Backpacking Section (BPX) and has served in both Denver Group Council and CMC State Board capacities.  Her instructor experience includes Wilderness Trekking School, Wilderness First Aid, Backcountry Incident Management, Avalanche Terrain Avoidance (ATA) and AIARE (American Institute of Avalanche Research and Education). 
Robbie Monsma, Director, Snowshoe School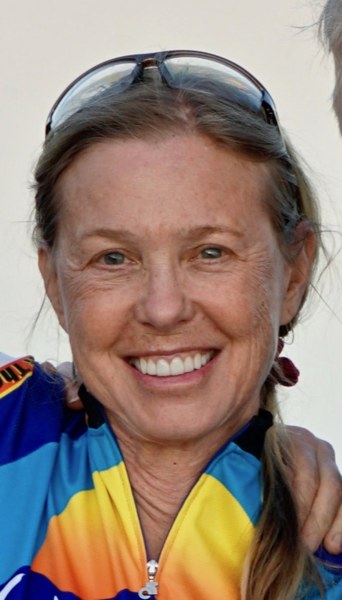 Robbie has been active in CMC since 2013, has served on CMC Denver Group Council starting 2016 and was Co-Chair for 2018-2020. She serves on the Denver Member Initiatives Committee, which runs Beginner Snowshoe School, Ascending Hikes Section, and New Member Hikes.   
Robbie enjoys serving her CMC community and planning trips to new places. A BMS grad, she leads hikes and snowshoes, and is a co-founder of the Bobcats Section. Along with her husband Durham, Robbie has hiked, biked, backpacked, kayaked, boated, and/or camped in 70 countries plus Alaska, California and elsewhere in the Southwest.