Snowshoeing is a great way to enjoy your local trails all winter long!  It truly is almost as easy as walking. And it doesn't require a huge investment in the gear and equipment needed to get started.  Snowshoes are designed for specific body weight, stride width, and terrain, so if you are unsure you want to make the investment, first borrow or rent a pair at REI or your local mountain store, get snow baskets (usually the same brand) to fit your hiking poles, be sure your hiking boots are waterproof, add some high gaiters, and you will be good to go.
There are plenty of regular snowshoe trips on the CMC Calendar.  If it will be your first-ever snowshoe outing, be sure to speak to the trip leader beforehand to be sure the trip is appropriate for a beginner, and also let your fellow 'shoers at the TH know that you are new to the sport.  Everyone will want to be sure you have a good experience.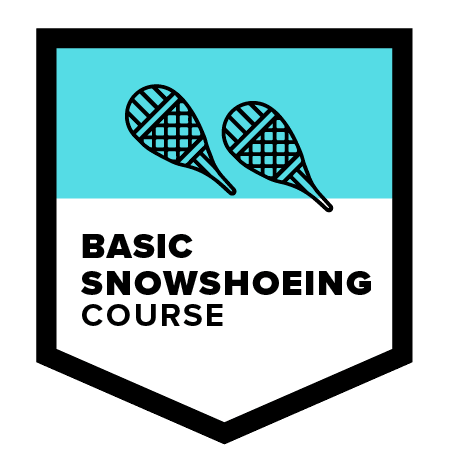 Beginner Snowshoe School (DENVER): A free, one-day class near Denver with equipment supplied. Learn about snowshoe selection and fit, prepping for a trip, trail techniques, breaking trail, and fall recovery. You'll be able to select a snowshoe trip off the CMC calendar with confidence. Location and carpool details TBD the week before class day.
Beginner Snowshoe School (NORTHERN CO): This is a basic class where we teach fundamentals of snowshoeing including various types of snowshoes and fitting them, trail etiquette and techniques including breaking trail, and fall recovery. We will also cover winter safety.