Skiing
CMC offers skiing courses from resort to backcountry, nordic to telemark to alpine to snowboarding and flat-land ski touring to ski mountaineering. Find your preferred way to play in the snow below: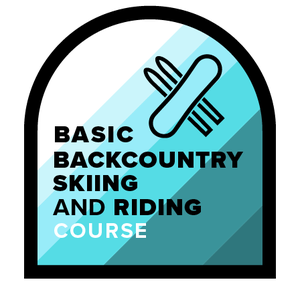 We want to help our Colorado community learn the skills necessary to get started on their backcountry ski or snowboard journey! This course is designed for those that are "new to the backcountry," who plan to travel on AT skis, splitboards, or telemark skis. This course gives students the tips and tricks necessary to get comfortable and be confident in the backcountry. Backcountry skiing and snowboarding is basically a different sport than the resort equivalents, and it takes a lot of knowledge to get out there. While it takes most strong skiers and snowboarders years to feel comfortable and confident in the backcountry, we saw our students make this same progress in one season!
CMC recognizes the generous support of Rocky Talkie, official sponsor of CMC Backcountry Ski & Splitboarding School.
---
This course was previously called Backcountry Ski Touring School - still the same great classes with an updated name for clarity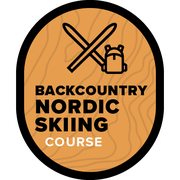 Learn the nuances of nordic skiing in the backcountry! Experience Colorado's finest snow, away from the crowds and lift tickets! Learn to cross-country ski and get prepared for backcountry trails using classic Nordic-style technique. (No AT or Tele gear allowed in this school.) We accommodate students from never-evers to folks who have skied for years. Classes are often less than ten students, with at least two instructors.
---
The CMC's Telemark Ski School is designed to help beginners and experts alike learn or improve their tele skills, and put those skills to use in the backcountry. If you currently venture into the backcountry on touring skis, have witnessed tele skiers carving sweet s-turns down slopes or through the trees, and have wondered to yourself "can I do that?" we're here to tell you that yes, you can and we'll help you get there! You'll spend the day at the ski area learning and practicing those skills. There may be an optional backcountry day that you can sign up for in the CMC schedule. We will be offering the school in three separate modules, one in January, February and March. The best way to take advantage of the school is to take the January module, practice for a few weeks, then take the February or March module to hone your skills. But you can take them singly as well. This is YOUR year for telemark skiing!  
---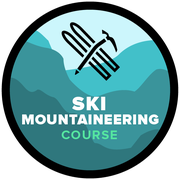 If you are interested in taking your downhill skiing skills and backcountry ski experience to the peaks and high mountains, the Ski Mountaineering School (SMS) offered by the Colorado Mountain Club may be for you.  The Ski Mountaineering School is intended to develop the skills, attitudes, and awareness needed for ski mountaineering tours, such as 13′er and 14′er ski descents in Colorado and ski traverses and ski mountaineering routes in Europe and Canada.  Some of the topics covered include planning and preparation, ski gear and equipment, ski techniques, route finding, and avalanche assessment.